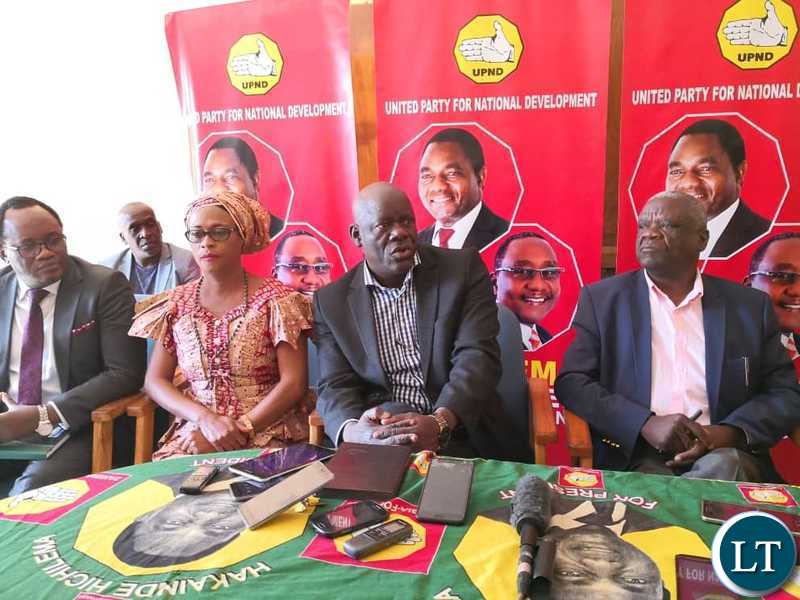 Patriotic Front(PF) Secretary General (SG) Davies Mwila has maintained that the ruling party will support the dialogue process that will be facilitated by Zambia Centre for Inter party Dialogue (ZCID).
Mr. Mwila says ZCID made it clear during the recently held Secretary Generals Conference that it will only facilitate the dialogue process.
He stated that PF will support the stance by ZCID to appoint eminent people to chair the dialogue process in place of the church.
He explained that there is no way ZCID can be excluded, adding that it was the Centre that started the process hence the need for stakeholders to allow ZCID to finish it.
The PF Secretary General stated that ZCID has made it clear from the beginning that it will only play the role of a facilitator and will allow the church to chair the proceedings.
Mr. Mwila noted that ZCID encompasses all the political parties hence the need for them to be part of the process.
He wondered why the three church mother bodies have indicated taking over the whole process sidelining ZCID.
And ZCID spokesperson, Jackson Silavwe yesterday told a media briefing that the Centre will go ahead with national political dialogue with representation from all willing political parties despite the church refusing to chair the process.
However, the three church mother bodies have clarified that they have not hijacked the dialogue process or sidelined ZCID.
Meanwhile, Mr. Mwila says the interparty elections within the party structures are progressing well saying all the districts outside Lusaka have since concluded.
Mr. Mwila added that the party is yet to communicate the dates for other provinces to commence their elections at all structures.
[Read 64 times, 1 reads today]