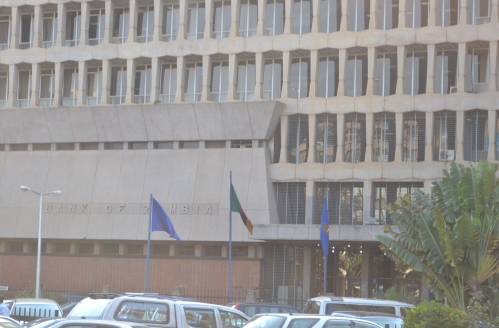 Two months ago, we bitterly complained of the unregulated financial transaction charges in the country. We called upon the Bank of Zambia (BOZ) to bring an end to exploitative transaction charges by banks and other financial institutions, which we believed was no better than day-light robbery.
We particularly called upon BOZ to control ATM and over-the-counter transactions, where banks were charging clients anything from K5 to K500 to access their money while mobile money providers charge anything from K2 to K100 to send or receive money.
Two weeks ago, BOZ partially acted to sort out our complaint. We have since seen a notice published by BOZ listing bank transaction charges that it intends to control.
However, we are still concerned that BOZ is mute on the exploitation by other financial institutions, especially mobile money transaction.
The regulatory latches elaborated above confirm our view that BOZ in the current form lacks capacity to adequately enforce the Banking and Financial Services Act No. 7 of 2017.
Our considered view is that in order to comprehensively plug the exploitation of the masses as well as promoting a sound and healthy banking and financial system, two critical measures need to be undertaken:
Firstly, the Banking and Financial Services Act of 2017 (BFSA) should be amended to share among BOZ, PRA and FCA overall responsibility insofar as supervision, enforcement, and rule-making and regulatory policy is concerned. Responsibilities should be split as follows:
(1) Authorisation.
(2) Prudential matters.
(3) Conduct of business.
Secondly, BOZ should undergo restructuring into three separate regulatory agencies as follows;
(1) BOZ Monetary Policy Committee (MPC);
(2) Prudential Regulation Authority (PRA)
(3) Financial Conduct Authority (FCA)
This means that the BFSA should clearly set out the regulatory objectives for each regulator.
We think that the BOZ MPC should remain to be responsible for macro-level prudential regulation of Zambia's banking and financial system and have powers to make recommendations to the regulators in certain circumstances. We also think that BOZ should remain a resolution authority, with primary responsibility for regulatory intervention and exercise of resolution powers in relation to banks that are failing or likely to fail.
As for the PRA, we think that its primary objective should be to licence and promote the safety and soundness of those institutions authorised by the PRA by seeking to ensure that their business is carried on in a way which avoids any adverse effect on the stability of the Zambian financial system. We also think that PRA secondary objective should be to facilitate effective competition in the markets for services provided by those institutions.
In the case of the FCA, we think that this should be responsible for conduct of business, effective financial markets, consumer protection and for promoting effective competition.
Peter Sinkamba
Green Party President
[Read 168 times, 1 reads today]