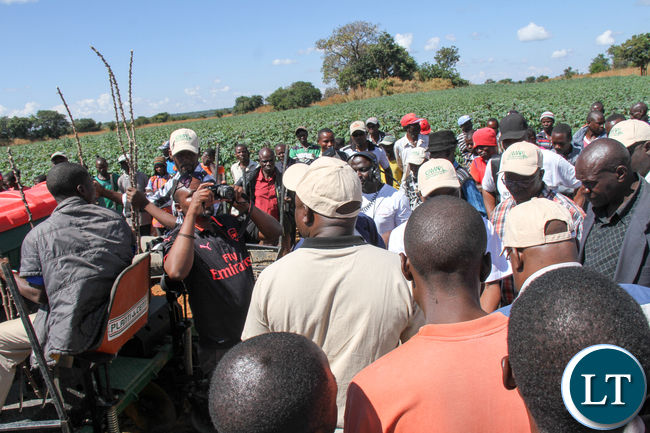 Cassava Farmers in Mansa district are delighted with the Cassava market which Zambia breweries is providing in the district.
Margret Nsama, a Cassava farmer, said previously farmers used to have challenges in selling their cassava as there was no ready market for cassava.
Mrs. Nsama explained that farmers used to take their cassava to Kasumbalesa and other parts of the country for sale which was not profitable enough as they used to spend a lot of money on transport.
In an interview with ZANIS in Mansa, she observed that with the market readily available within the Province, farmers are now making profit from the sale of cassava with minimal cost on transport.
Mrs. Nsama disclosed that even the process of selling the cassava is now faster than it used to be before.
She noted that farmers are now only required to peel their cassava and dry it before taking it for sale but previously they were required to soak it in water.
And another farmer Paul Mulabi, said the cassava market which Zambia Breweries is providing has brought economic empowerment among farmers.
Mr. Mulabi explained that in the past it was very difficult for cassava farmers to sell their farm produce which resulted in most of the famers using cassava only for home consumption.
He disclosed that farmers are now making profit from the sale of cassava.
Mr. Mulabi further, stated that the situation has enabled them to afford to pay for their children in schools.
He has since appealed to Zambia Breweries to continue providing cassava market in the Province.