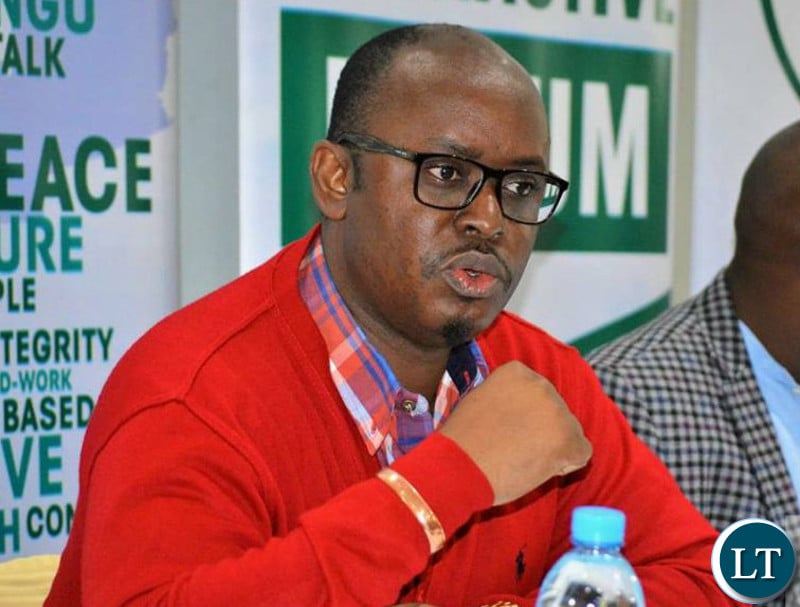 By Sunday Chilufya Chanda
In philosophy, a "razor" is a principle or rule of thumb that allows one to eliminate ("shave or cut off") unlikely explanations for a phenomenon or avoid unnecessary actions.
One example is "Never ascribe to malice that which is adequately explained by incompetence…" an aphorism Laura Miti seems to have stumbled upon.
Laura's snide attempts to sully the PF government and its leadership with her inane version of the maxim is completely misplaced.
She has so many areas of profusion that she has neglected to "shave or cut off" – such as the overgrowth of malice that has reached endemic proportions and has blinded her to the positive realities of our nation. Ms, Miti refuses to countenance the bare facts and figures recently highlighted by the Minister of Finance Honourable Margaret Mwanakatwe even when they are placed right in front of her face.
This demonstrates her overpowering urge to make herself seem witty just as she appears to have an overwhelming compulsion to wish ill on the economy of the country and its people just because of her hatred of the country's leadership and her fad with one opposition party. Such impetuousness has far reaching negative consequences for all citizens including herself.
Our sister bases her simplistic analyses on her infatuation with "Africa Con-fidential" – an alarmist publication with an enormous credibility gap.
The axiom she clumsily misused, has been widely attributed to Napoleon Bonaparte. As it turns out, there is one thing Laura has in common with Napoleon, and… no…it is not gallantry or any such admirable virtue.
What Laura shares with Napoleon is his quirky side; irrational phobias.
It is widely held that Napoleon had "ailurophobia"; the persistent, irrational fear of cats.
If Napoleons phobia of kittens was unreasonable, Laura's type of phobia is completely off the scale of the bizarre.
Laura has the phobia for a certain race of fellow human beings; Sino-Phobia. The same phobia sadly advanced by 'Africa-Con'.
Her poorly disguised dislike of the Chinese people and everything related to China drives her toxic eccentricities and impedes her judgement.
We encourage Laura and her ilk which includes the sleazy publication that is "Africa Con" to take note of the following;
1. Africa Con seeks to project China as a villain Africa must shun at all costs. Yet Chinese global investment since 2005 includes N/America USD136.7billion, Central & Caribbean USD11.9billion, South America USD115.9 billion. Others include Europe USD140 billion, West Asia USD163 billion, East Asia USD142.3 billion. Also included are Australia USD77.8 billion, Middle East and North Africa USD116.3 billion and sub-Saharan Africa USD197.2 billion. It must be noted that these numbers do not include countries with investments of less than USD100million, and do not include loans or trade. (This is before the USD60 billion financing aid to Africa).
To Africa Con and bedfellows, the above represents sovereignty take-over!
2. ZNBC is wholly owned by government while Top star, is a separate company and signal carrier. Top star is a company co-owned by ZNBC & Star Times. In other words. Top Star is a joint venture.
3. If Zambia National Broadcasting Corporation (ZNBC) decide to contribute land, which is appropriately valued, to the joint venture, does that amount to the National Broadcaster being bought by the Chinese? No…It will be part of their capital contribution to the business.
Like others hiding behind the veil of racism, xenophobia and other discriminatory evils, we have some among us that hate the Chinese just because they are of a different race, and because they don't speak the English language as well as the likes of Ms Mitis do.
4. Had ZNBC had gone into a joint venture with the British Broadcasting Corporation (BBC), would these gripes and criticisms have existed? We must all get over the colonial hangovers, surely!
5. Government has no intention whatsoever to sell the power utility, ZESCO to China and no such talks have ever taken place as Energy Minister Matthews Nkhuwa has told the nation. Africa Con lied! As someone said, one would expect the survivors of colonialism to get over the hangover, when the colonialists themselves are reincarnating into neo-colonialists.
The Sensationalism of Africa Confidential – Africa's Con
Africa Con-fidential is a compilation of articles sent by country reporters whose reputation cannot be guaranteed.
It is replete with error, speculation and guess work clothed as confidential analysis.
The numerous errors and factual mis-statements do not make it credible or true just because it is called the "Africa Con-fidential".
lt is a privately-owned publication, which struggles to get information, and it routinely sensationalises the information it receives.
The publication thrives on speculation and its "sell – value" is leveraged on the melodrama of exaggeration, based on the little information it gleans and scavenges from questionable records and unsanitary sources.
It is not the infallible Alpha and Omega of truthful reporting. Africa's Confidential is just one of many sources of (mis) information, which need to be compared with other more reliable sources for balance.
The publication is deficient of balance and fairness: the central pillars of journalism ethics.
Africa Con-fidential is on a mission to shroud any mutually beneficial outcomes of Africa- China relationships. They might as well be called "Africa's Con".
The reality is that China has established itself as Africa's all-weather friend: in need and in deed – much to the chagrin of the adherents of western neo-colonialism such as Africa Confidential, Laura Miti and Hichilema's UPND.
In the words of President Paul Kagame of Rwanda at the Opening of the Summit of the recent Forum on China-Africa Cooperation (FOCAC): "China's actions have demonstrated that a stronger Africa is seen as an opportunity to invest in, rather than as a problem or a threat. China has continued to lead the way in showing what is lost in not engaging and partnering with Africa. The health and productivity of the bonds between Africa and China are self-evident. Let there be no misinterpretation on that score. Africa is not a zero-sum game. Our growing ties with China do not come at anyone's expense. Indeed, the gains are enjoyed by everyone who does business on our continent."
South African President Cyril Ramaphosa also noted that "Chinese direct investment in Africa between 2000 and 2017 exceeded $100 billion, up from only $1 billion in 2000."
Considering what other countries such as, Rwanda, Kenya, South Africa have said about Africa/ China co-operation; would *Africa Con* say in the same cynical tone that the named countries among many others are also on the verge of losing their sovereignty to China?
Would they say the same if it were the European Union, United Kingdom or the United States of America offering the same package to Africa and Zambia?
"Africa's Con" like Laura Miti and her neo-colonial sponsors, carry what is clearly an anti-China agenda.
Malice is ascribed to everything they do.
Laura quotes Hanlon's Razor: Maybe they need a razor to cut off the overgrowth of malice…
The Author is PF Media Director At the PF Secretariat In Lusaka
[Read 112 times, 1 reads today]