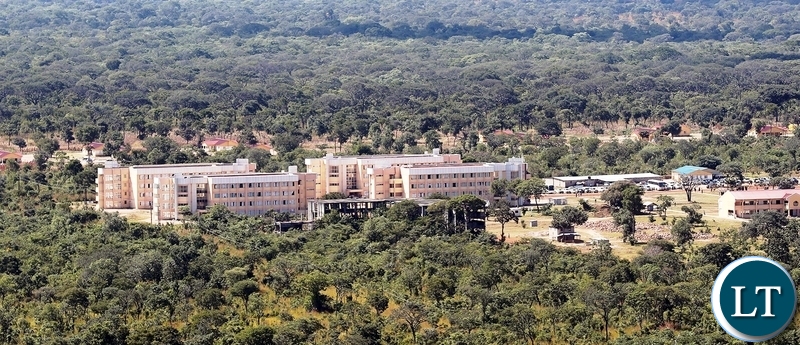 By Isaac Mwanza
Introduction
In many WhatsApp and social media platforms, Zambian students have been discussing the demand by Government for beneficiaries of government bursaries to pay back their bursaries as loans, through the Higher Education and Scholarships Board. The demand affects students who benefitted from students' loans dating back to 2004. There is a mixed feeling but these discussion among students lean favourably in support of the United Party for National Development (UPND) who have given a campaign promise to write off the loans and offer free education. The question is, what is the problem and how can students get a win-win situation with government?
Can Zambia sustain free education?
Zambia's main opposition party the UPND have a right to campaign and get support using the promise of students' loan write-off, just as the PF campaigned for lower taxes and more money in our pockets before 2011. History should teach Zambians, especially the youth, that it is easier for political parties to make these promises while in opposition in order to win votes, but the truth becomes the reality when a party forms government, when it is expected to make good on those promises and deliver the goods.
With regard to the issue at hand, namely the student loans and taking into consideration where the country is coming from and where we want to see ourselves 50 years from now, I wish to offer my perspective on the matter.
Some Zambians, for political expediency, suggest that Zambia is capable of reverting to provision of free education if we can dedicate a good portion of our taxes, coupled with borrowed money, towards financing the student bursaries scheme that provide free education. This reasoning is not only economically defective but also absurd.
By now, Zambians must know better; that free things are not sustainable as can be seen from the mealie-meal coupon system Kaunda had introduced to prevent food riots at a time Zambia witnessed queues for commodities such as sugar, mealie meal, cooking oil and detergents.
By any standards, the students' loan scheme introduced by the PF administration to replace the bursaries scheme has been long overdue and, if well-managed, it would be sustainable because it is not only meant to benefit students from the University of Zambia and Copperbelt University but the entire spectrum of tertiary education.
The derision by both former and current students over the student loan payback announcement is coming from a general lack in the state to being genuine custodian of the national coin. Strangely, people reject the idea of paying back a student loan then get pissed off when you get loans. Zambia ought to borrow money or uses taxes to finance investments that have a potential to create an enabling environment for job creation to flourish, now or in future, than spend money on consumption.
On a lighter note, if I may ask former students like Hakainde Hichilema, Steven Katuka, Edgar Lungu and Nkandu Luo et al, all of whom graduated from UNZA, how many have even looked back and given back even a ngwee to sustain the repealed Bursaries Scheme generally? Those who demonise the progressive system of students loans because they had the privilege of getting free education must demonstrate by giving back to the universities and the country that gave them free education.
Where is the problem?
From where I stand, the Students' Loan Scheme has been poorly administered and not meeting the spirit for which it was created, which is, to benefit all students of higher learning irrespective of which institution they belonged to. In disbursing these loans, merit rather than one's institution should have been the focus by the Loans Board.
The decision by the loans board to initially provide these loans only to UNZA and CBU students hasn't helped in breaking down the notion of "entitlement" by former students from UNZA and CBU who do not seem to appreciate that these loans should be given to any student of higher learning, on the basis of need and willingness to pay back.
Secondly, the outcry among former students against repayment of loans by everyone, so long one got the loan, has some merits which ought to be heard by government. The demand does not take into account the financial standing of beneficiaries at a time when youth unemployment is still a time-bomb with most graduates still roaming the Zambian streets. Sadly, even the much talked about higher education system in Zambia is one that has been tailored to make graduates see themselves as employees and not employers.
Again, I fully support government's students' loan system and the need for beneficiaries to pay back but that must be done at a time when government is sure it has created an enabling environment which allow graduates to sustain themselves – with or without any formal employment – and their families. For example, how many of us have asked why Chinese private companies – both overseas and in China – are successful and contribute a huge income to China's national purse?
The lending interest rates in China are very low, lower than even the interest being demanded by the Loans Board from former students whom they have not empowered after university life. China and many other countries also inject money into private companies that get huge contracts in various sectors in Africa, not based on anything, but based on the contract itself. China, with its deficiencies in the human rights record (no country world-over has a perfect human rights record, after all), is still a good example for Africa to emulate.
In Zambia, instead of continuing with the policy of giving incentives, in form of tax breaks to foreign investors, we must begin to give these incentives to our own people. It's sad that we are at the stage where, immediately a Zambian opens up a company, ZRA, NAPSA etc., will be knocking at their door without giving them relief by allowing the enterprise to grow until the stage where they can pay taxes. Is it also not strange that most companies run by Zambians are easily shut down as happened to the Post Newspaper while many multinational companies that are taking away Africa's wealth to the Western world and China continue to operate with huge debts hanging on their shoulders?
What must government do with these students' loans?
Firstly, government must also come up with a deliberate funding policy to graduates who wish to run companies and support these companies to grow. For example graduating medical students from UNZA, Cavendish, APEX University, could come together and be assisted to set-up private clinics and hospitals by way of provisions of land or getting financial investment partners. This will not only create employment but also help government to recover loans from people who are capable of paying back.
Secondly, government needs constructive dialogue with both former and current students over the many challenges that students face, including repayment modalities of these loans. The creation of the Ministry of Higher Education was done in good faith to address the needs of students of higher learning but this is the Ministry that is usually only heard when responding to students during times of students' riots.
To a large extent, the Ministry of Higher Education is not in sync and not carrying along students in finding solutions to the problems facing students of higher education, even as she relentlessly continues to push her guild leadership system of governance among students' bodies. The day Professor Luo leaves the Ministry of Higher Education, which I notice is the prayer of many students, will be the day when the so-called guild leadership system she is proposing will kiss goodbye because it is being developed without the support of existing students themselves and never understood by the students' movement.
Finally, President Lungu ought to take interest in the cries of many former and current students and begin to address these concerns unless he does not care about the role students may play in the future of our country, especially on the political side. Since the Ministry of Higher Education has closed its doors to engagement with students' bodies, through their umbrella body, it may be suicidal for the Head of State to also close his doors to engaging students.
If the President can meet "jerabos" over the black mountain, it must be his resolve to give direction to the issue of loan recoveries which is one of his duties as President – to give direction critical matters of national interest, and there in none more critical than the students who are mainly the youth, the very future of this country.
The president cannot afford to just pay lip service or palm it off to his Minister who, so far, appears to have no interest in meeting the students movement so that she can hear, first hand, what the student's concerns are. She appears to prefer to keep her door firmly shut to the student movement or anyone who may have ideas different from her own, which is unfortunate.
Conclusion
It is my contention that the Students' loan scheme is a better replacement of the bursaries scheme that was not sustainable but the decision to recover the funds should, for now, be suspended until constructive engagement takes place with all stakeholders associated with this loan system. There are a number of key issues to be addressed such as the high interest rate for this student loan, the modality of paying the loans which should take into account the financial standing of the beneficiaries.
The loan system ought to be extended to all universities and offered to students, not based on target university but based on the needs of any student of higher learning, whether the student is from Eden University or Evelyn Hone College. The failure to fully open the loan system but to limit it only to public universities, selected at the choice of those who make decisions, will not help to achieve the spirit in which the loan system was created.
(Disclaimer: The views in this article do not necessary represent or reflect the views of any institution or association the author may be affiliated to but represent that of the author)