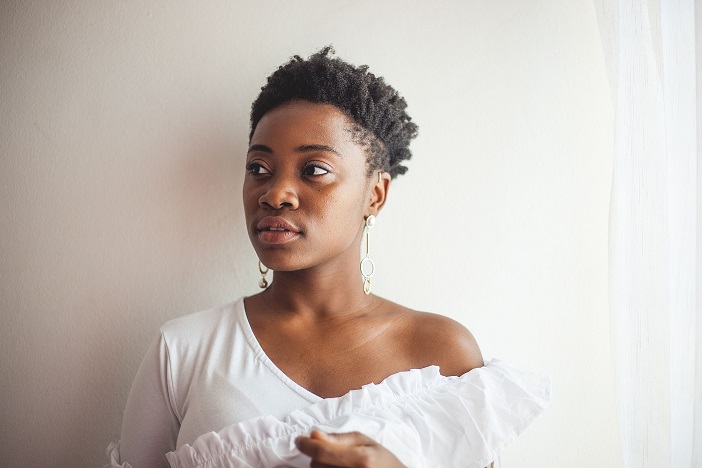 Most will know singer/Actress Chembo from her break out role on the hit Zambian soap, Zuba.
She stated that Zuba is a very familiar story of a poor girl falling in love with a rich boy and being duped by a shady step mother. Lots of maids and "rich" people involved. It's a soap opera so the style of acting and dialogue are all hyperbolic. It is billed as Zambia's first Telenovela.
Speaking of her character on the show, Suwi, she described her as an ambitious, goal getter, narcissist who uses her physical appearance (with her husband) to get her way in the hierarchical set up of the Sosala (The rich family she married into) home and business. Suwi is very interesting but also crazy, very sweet but also extremely sour, very ambitious but also slightly evil, and very persuasive, Chembo said. She added that she had fun creating and portraying Suwi
A lot of fans of the Zuba grew to 'despise' the villainous character. "Playing a villain teaches you that villainy depends on who's watching you and who you're siding with, villains are heroes too. And the people who were/are drawn to Suwi simply recognise themselves possibly in the non-villainous aspects of her character. That's why when some meet me in person, they have a hard time knowing whether to show love or tell me how much Suwi gets to them. Thanks to everyone who's said hi." She said.
Zuba, which has concluded its first season, gained a huge following. "The viewers have been incredibly supportive and I know the entire cast (actors) are all thrilled and grateful that people connected to this thing that was created for us to exist in.", Chembo stated.
Asked about the lessons she learnt whilst working on Zuba she stated that she learnt many lessons and also got more emphasis on things she already knew. She says she really learnt how to value herself on the show. "To know what I want and how I want to be treated on a set and spoken to by those "above"me. I learnt that once you compromise yourself once, people will exploit and extort you to no end. I even learnt the true meaning of the saying "Givers need to set limits, because takers rarely do". As actors we must look after ourselves first, because your entire being is a tool for your job."
A question many fans want to know right now is when will season 2 of Zuba be out?  Chembo had this to say "May I be the 1st to publicly tell this truth and that is I am no longer a part of the show, a decision I was shielded from but one that I welcomed with open arms once the truth was revealed to me because like I said earlier, I know my worth as a human and I don't mean worth as in money. I also know the level of my skill and will continue to work and be hired on merit as opposed to booty kissing. So get ready for a new face in season 2."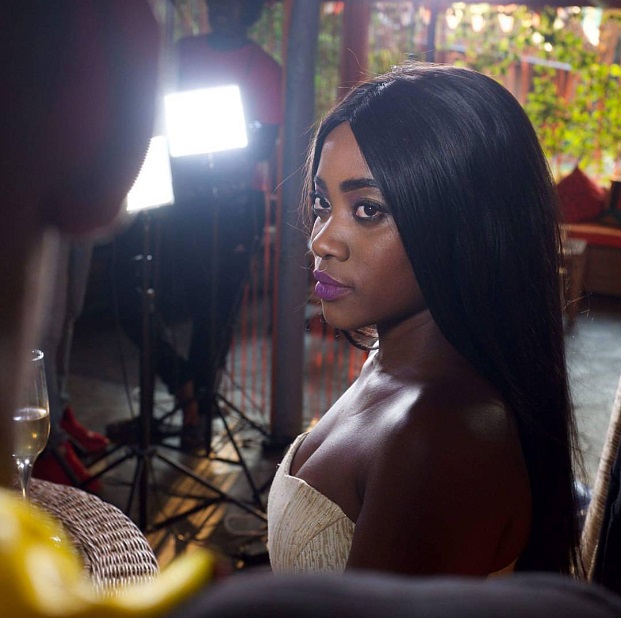 Chembo has been involved in acting from a young age. She says it never seemed like something worth pursuing until she got older. "I don't know if I love acting or I'm just fascinated by how far I can take it and therefore pursue it." She has a Performing Arts Degree from the University of South Wales and amongst the vast plethora of skills taught was acting. Chembo also has training in stage design, production and directing.
The highly motivated actress states that she is always working on at least two projects so the fruits usually come as a surprise, "…because I'm not exactly loud as I work. I'm working and the fruits will soon show and I look forward to everyone taking part in the consumption of it."
The Zambian film industry could be said to still be in its infancy, Chembo shared her view on that statement.
"That statement is true. So many things are needed, one of the first steps is the renewal of minds of the Zambian people/artists themselves. We need to realise our power as a collective against entities which come to belittle, exploit and disrupt. We need to Learn our craft and treat it as you would any other office job because work is work. We need to realise there is need for longevity and the only way that can be done is via working together and legitimising our hustles, knowing what things in contracts means and saying no to ridiculous and sometimes borderline horrible offers and treatment. That's when we will begin to grow. We also need an entity that protects actors from mistreatment while working as well as the bogus contracts."
Asked what advice she would give to young upcoming actors she had this to say; "Since we don't actually have an "industry" in the sense that there is no structure and industry needs structure. I would say, create work, legitimise your craft, learn about different roles of every person on a set, study this stuff don't be lazy about it. Find role models who are about creating art for longevity and not fame (these don't even have to be physically accessible just read about some of actors/people) Also I'll be hosting a workshop on acting soon for aspiring actors and I'll be giving these gems away during those sessions."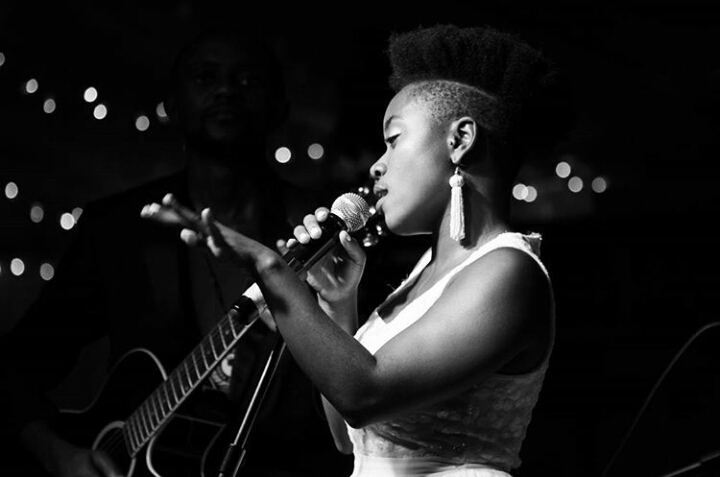 Apart from acting Chembo is also a singer. She states that she does not have a particular preference between the two." Art gives me satisfaction, creating art of any form because each discipline serves a different purpose for me. I'm a multi-disciplinary artist. It's easy to balance these mediums because they have a natural flow. When I'm not acting I'm writing, recording, rehearsing, creating in other forms. Natural flow."
Chembo's latest single "Marry You" has been creating a buzz. Taking about the song she said, "It's time we made marriage cool again. I just felt it in my heart to release this song as the 1st single of the year because I finally understand the sanctity of marriage too. And not in the shallow sense of go get a certificate at civic centre or the European white wedding version but I mean it in everlasting Union. It's beautiful. Dedicate this song to your lover then make them your wife or husband."
Be on the lookout for more from multi-talented artist, Chembo, as the year draws to an end.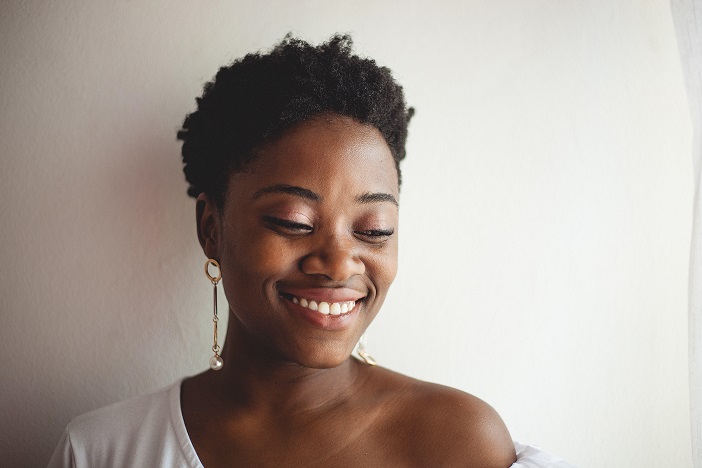 Interact with Chembo on social media:
Instagram: Chembomusic
Twitter: Chembomusic
Youtube: Chembo
Soundcloud: Chembomusic
 Chembo's EP Love Vs Reality is available on online music outlets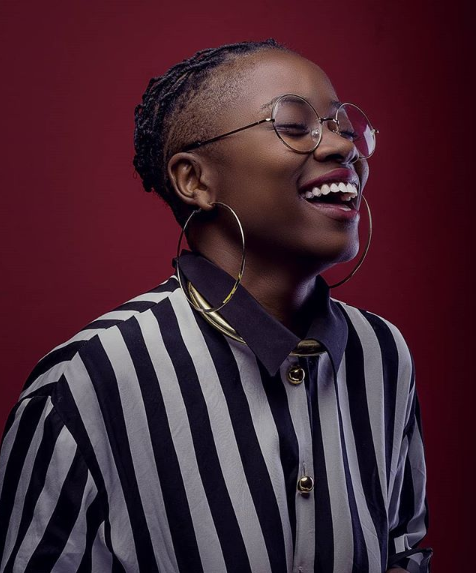 BY KAPA KAUMBA
[Read 593 times, 1 reads today]