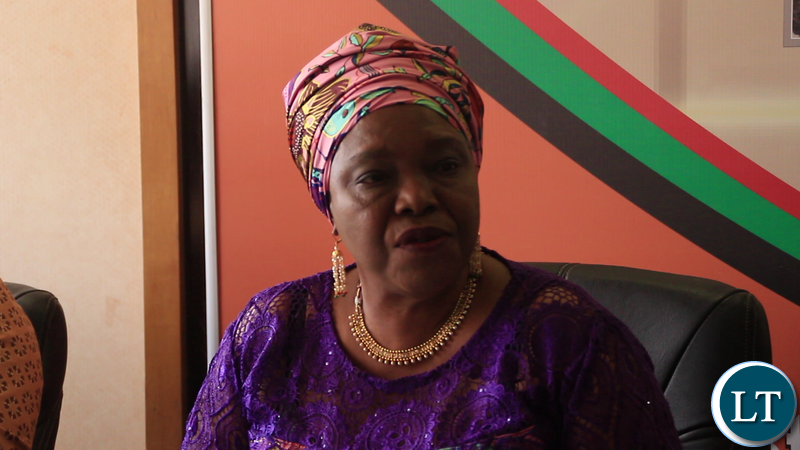 Minister of Religious Affairs, Godfridah Sumaili has expressed hope that the opposition United party for National Development(UPND) will attend this year's commemoration of the National Day of Prayer and Fasting, repentance and reconciliation.
Speaking at a media briefing in Lusaka, Reverend Sumaili said it is unfortunate that the UPND has in the past shunned the commemoration.
Reverend Sumaili says there is however no need to politicize the day of national prayer whose theme this year is: Facing the future as a reconciled, united and prosperous nation under God's guidance.
Reverend Sumaili said that Government will not relent its effort in ensuring that the country holds a fruitful national dialogue.
Reverend Sumaili said her Ministry is making frantic efforts in laying a strong foundation for the forth coming national dialogue.
Rev. Sumaili said Zambia is an oasis of peace which should not be taken for granted hence, Lusaka#4321 her Ministry's resolve to lay a concrete foundation for the national dialogue.
She told ZANIS that the opportunity to have a national dialogue should be taken serious by all the parties involved.
"We are key to ensuring that we have a smooth dialogue process. And my Ministry takes the opportunity to have a national dialogue seriously and we are working hard in laying a strong foundation. Zambia is an oasis of peace and that should be taken for granted," she
Meanwhile, Bishop Billy Mfula who is the chairperson of the organizing committee for the crusade to be conducted by Ghanaian Evangelist, Ampiah Akwofi said church mother bodies in Zambia such as Evangelical Fellowship of Zambia (EFZ) and Council of Churches in Zambia (CCZ) are elated with government.
Bishop Mfula further said the Ministry of Religious Affairs is making the work of God in the country easier by closely working with all the churches.
[Read 318 times, 1 reads today]