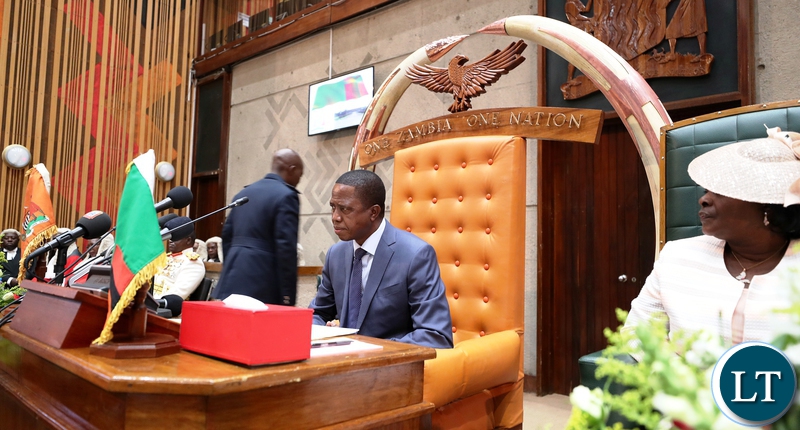 President Edgar Lungu says he's doubtful that the country will not experience further power deficit resulting in load shedding this year and beyond.
President Lungu says as a result of massive investment from both the public and private that are participating in the energy sector, there will be no load shedding in the country.
Mr. Lungu disclosed that the country will produce over 3,7,00 of electricity by 2021 from the current of 2,800 Mega Watts (MW) of electricity
Speaking today when he opened the third session of the 12th National Assembly in Lusaka, President Lungu assured that there will be rationing of electricity in the country.
Most power plants in the country are being upgraded to second phase and that Botoka Gorge among other plants would provide 2,400 MW of electricity in the long term.
Government through the Ministry of Energy working with Zambia Electricity Supply Corporation (ZESCO) and the private institutions is determined to increase electricity production to spur economic activities in the country.
The Republican President Lungu further pledged to industrialize Zambia through 'smart policies' being implemented by his administration.
President Lungu stated that access to improved telecommunications services should not be a preserve of a few.
Mr. Lungu said government is constructing over 1,000 telecommunication towels in rural areas in order to attain universal communication facilities especially through mobile services providers in the country.
He said these reforms have undoubtedly created employment opportunities to the Zambia people from such infrastructure platforms.
The Republican President officially opened the third session of the 12th National Assembly under the theme: "Working Together To Achieve Vision 2030."