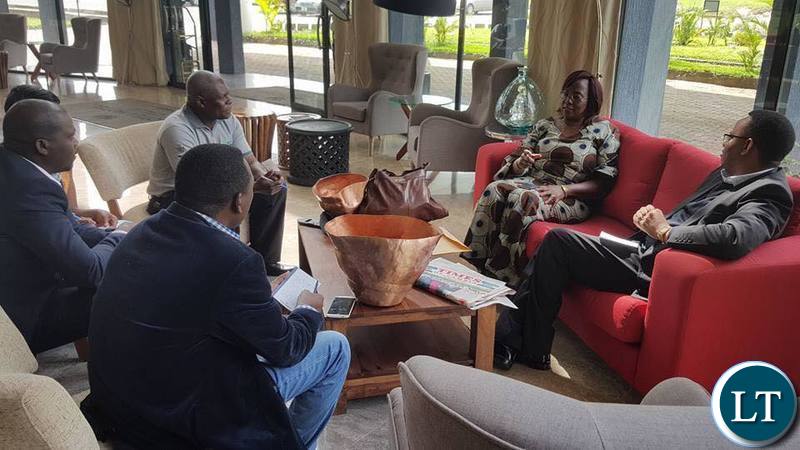 The Southern Africa Network Against Corruption (SANAC) is following with keen interest the investigations in connection with misappropriation of donor money.
SANAC executive director Gregory Chifire says investigations should be sped up now that the suspension of the Permanent Secretary in the ministry of general education Mr. Henry Tukombe and other members of staff.
Chifire said the suspended officials should be re-interviewed because the witness statements may not reflect the true picture of what obtained.
"The suspension of the Permanent Secretary at the Ministry of Education is the second case of disciplinary measures instituted by the President in connection with theft of donner money involving high ranked government officials within a space of one month. The other other case being that of former Minister of Community Development, Emmerine Kabanshi regarding the misappropriation of Social Cash transfer money," Chifire said.
"The people of Zambia are looking to the head of State to take a leading role in the fight against graft so as to arrest the evil vice that has not only contributed to untold suffering among our people but has also led to the erosion of donner confidence and the tarnishing of Zambia's good image in the sight of the outside world. In as much as we appreciate the action taken by the President on the two, albeit under pressure from Donners, we are of the view that the President must never wait for Donners to raise a red flag before he acts. The fight against corruption must be a conscious action as opposed to being impulsive."
He said President Lungu needs to adopt a zero tolerance to corruption to gain public confidence.
"In order to retain public confidence in the war against corruption, President Lungu and the PF administration must endeavor to adopt a zero tolerance to corruption. The Public perception on President's Lungu's fight against corruption is not so charitable. There is need for this government to do more," said Chifire.
[Read 81 times, 1 reads today]