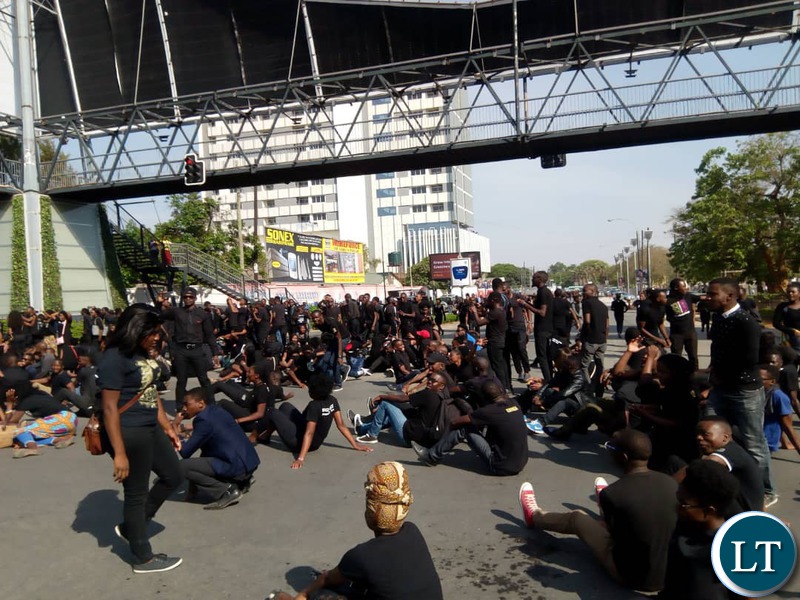 The Network for Young People Against Violence plans to lobby parliament to move a private motion that will compel all students at higher learning institutions to stay away from active politics.
Executive Director Moses Kalonde said such a deliberate law once enacted by parliament will bring sanity as those found wanting will face disciplinary action or expulsion from universities.
Mr. Kalonde said the country has for a long time witnessed unjustified demonstrations and riots at the University of Zambia great east road campus which should be stopped.
And Mr. Kalonde has condemned the behavior of UNZA students at the church service of late Vespers Shimuzhila on Monday.
Mr. Kalonde said in a statement to ZNBC News that the behavior of the students was unfortunate and shows that whenever students come together, they incite one another to do wrong things as was witnessed.
He said acts such as insulting and disrespecting senior government officials are uncalled for.
And the Zambian DNA said it has noted with concern how the sorrowful event at the funeral of Vespers was turned into a political platform that was used to attack government.
Spokesperson Spuki Mulemwa said it is strange that the funeral procession of a tragic loss of life degenerated into a political circus.
Mr Mulemwa has told ZNBC News that it is clear that the harassment of Information and Broadcasting Services Minister Dora Siliya was politically motivated as she was singled out among many other political players who were present.
Meanwhile, New Congress Party president Peter Chanda has appealed to UNZA and other students at higher learning institutions to end the habit of violent protests.
Pastor Chanda said the protests were most likely politically motivated.
[Read 97 times, 1 reads today]