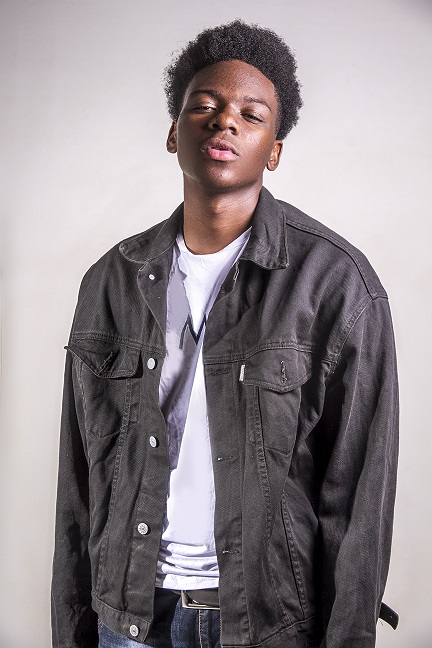 Upcoming rapper , Noah Emmanuel Mumba Mpundu was born on the 14th of December 1999 in Lusaka, Zambia." I got the Name ''Noah'' when I was about 11 years old from a Bishop who anointed and prayed for me after I found a lot of curiosity in the story of Noah of the Bible during his preaching. The name ''Emmanuel'' was given to me by my Dad who cited his uncle, my grand farther, the legendary Zambian musician, Emmanuel Mulemena."
Asked how he come up with the moniker 'Ohno' he said  "…well initially I got the stage name ''Ohno'' from my friends, technically. Whenever I'd be rapping over a beat most of my friends would yell, 'Oh no!' when I came about a metaphor or punchline in my verses, which is very common of me. I then took it up from there as a drive to always leave my audience speechless. So to me the name Ohno is symbol that stands in for the slick lyrics I deliver.
KAPA:  What made you decide to start making music and take it up seriously?
OHNO: I knew I had the ability to rap at a very young age but I was never known to be good with the crowds. It took time for people to actually listen to my lyrics because I had a hard time connecting with people even on a one on one scenario. Well they say time heals most things so with me it healed my strength and I finally started making music for people. My friends Willie and Ntasha, were the first to commend me along with James, who supplied the whole city(Luanshya) with my first song, I don't know how. I took music seriously this year when I dropped my first single ''Wele'' produced by Era Black
KAPA:  Hip hop in Zambia right now is the most popular genre of music. With many new artists coming onto the scene. What is it that separates you from the rest?
OHNO: Music in Zambia right now is major deal, not to talk about hip hop. It makes me feel happy to see a lot of artists, rappers in particular out there working hard to get themselves a solid platform and that's what it's all about now. Honestly I'm not about giving myself credit or citing that I'm the best this country has, no, I'm not about that, not yet. I rap based on situations, motives and supporting attributes such as life, love and where the world is at now. My lyrics are pure honey, that's right, from a bee hive where stings are natural and very certain, painful. Fluency and fact are my main factors and I think that alone separates me from all the other rappers in Zambia. The people have to get the origin of the rhymes and bars you're spitting, now that's where the real hip hop is.
KAPA:  Being that you are still young is furthering your education a priority or are you concentrating on your music career?
OHNO: Age is one of the attributes I have on my side, but then of course why land on just one career when you can grab two of them by the neck. I for one know the power that sits in an education, I may not have been the best of brain stormers back in high school but I know the importance of school. Like my grand farther, the late Dr. Levy Mwanawasa, I've always been a fan of Agriculture and being on the farm. I have a high will to one day own one of the biggest production firms, producing food for Zambia only. I'm currently embarking on a degree program in Agriculture economics.
KAPA:  What does the word "Success" mean to you? What do you feel you need to achieve in order to be considered a successful artist?
OHNO: Success means everything to me and I have a number of things I want to check off my to do list. The most particular goal on my list is to one day fill up a stadium, and then another, and then another just like that.
KAPA: Who are some of the artists that inspire you, both locally and internationally?
OHNO: The artists that inspire me are Kendrick Lamar, J Cole, Big Sean, Casper Nyovest and Nasty C to be precise. Locally I know Chef 187 does it for me.
KAPA: Tell us about your latest single "Hello", what is the concept of the song, how did it come about?
OHNO: Hello is a song that comes around from grief and disappointment though I wrote it in relation to everyone because I knew I wasn't the only one going through that phase. I used the term 'Hello' to stand in as a symbol for ''I'm back'' or ''I'm still here'' or ''What's up''. This is in connection to let downs and people that want to see you fall and not achieve your purpose. I'm basically telling them you tried but failed cause I'm still here so 'Hello'. Tazghi produced this single.
KAPA:  Apart from music, what else are you involved in?
OHNO:  I do a little bit of poetry, underground literature too. I'm a huge fan of traditional folk novels particularly from west Africa so I find myself writing books that I have never disclosed to anyone but my mum.
KAPA: Any last words…
OHNO: Music to me means everything and I want to show the World what I have to offer. I have a lot coming up just before the year ends and I can only succeed with all the love and support I can get from my own country.

BY Kapa Kaumba