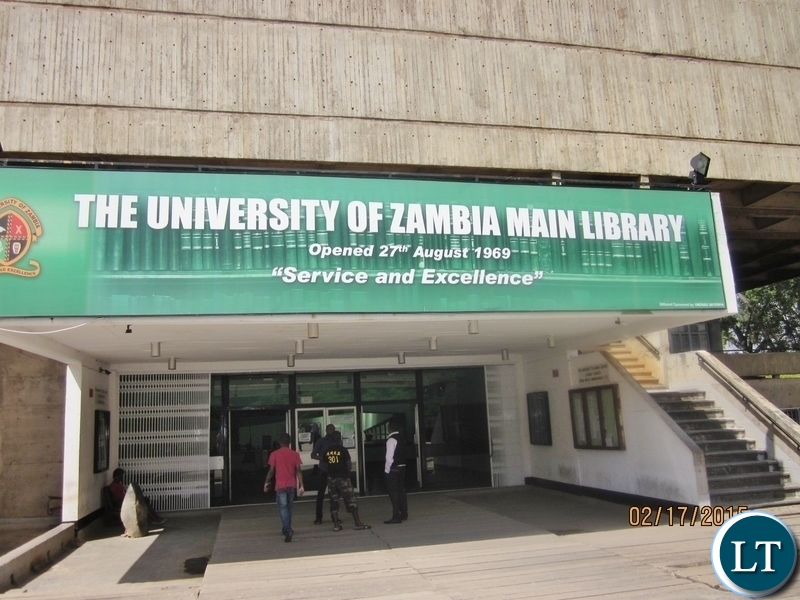 By Herryman Moono, MSc(Oxford); MSc(Sheffield); BA(UNZA); FRSA; RES; AEA.
The past few days, social media has been buzzing with the news that Oxford University has reclassified all Zambian Universities as well as those of other African countries to college status for the purpose of admission into its Postgraduate programmes. This means that, for one from a Zambian university (both public – like UNZA and Paul Mushindo and private like – like UNILUS and Copperstone) to qualify for Postgraduate studies in a top UK university, they must have a Minimum of a Masters Degree.
A check at Leeds University Business School admission for Postgraduate programmes revealed that while a graduate from a University in Zimbabwe could enter with only a Bachelor's Degree with an average of 65%, an applicant from a Zambian University must have a Minimum of a Masters' Degree with an average of 70% on all courses!
This revelation has outraged many Zambians that have criticized UK universities' strict entry rules. Arguments have ranged from absurd outbursts blaming colonialism to an attack on how 'weak' UK education is compared to Zambian education. Some arguments have been on the rather subjective nature of world university rankings which are biased against developing country universities.
I would like to contribute to this debate by highlighting some of the measures that make some universities great and others mediocre when assessed at the world stage. This is not an exhaustive list, and can be subjected to debate.
1. Research Output: A University, beyond learning, should be a source of innovation and inventions. Such can only come from deep academic research by both lecturers and students. The higher the research output, the higher the university rank. However, it isn't just about the quantity of research, its quality and impact in both academia and the world outside academics matters. For example, with the annual cholera ritual in Zambia in compounds like Kalingalinga, research at the nearby university could have developed a vaccine or any innovative method to prevent the occurrence of this disease. Such research could then be commercialized to raise money for the university and the nation at large. Universities are supposed to be the hub of research and development.
2. Patents: Out of research comes possibly commercially viable projects or innovations which ought to be patented. The higher the number of patents applied for and patents granted the higher the 'university power' and the higher its rank. However, as stated, patents are a product of research. Patents can be sold or, with funding, trials of the patented idea can be started to exploit commercial viability.
3. University linked Start-Ups: The Silicon Valley in the USA which is the home of technological innovation is centered around Stanford university not by accident, no, but because graduates from this university set up companies whose success depends on knowledge from the university. Lecturers or students from university can start companies that use the research knowledge from the university. This is what we economists call 'Knowledge Spill-Over'. The higher the research power of the university, the more start-ups linked to the university will be, and the higher will be its university rankings.
4. Research Income/Endowments: This is linked to 1 – 3 above. Universities with high financial endowments also rank highly. This is no coincidence: Either high funding leads to better research of better research yields high returns from innovations or both. Students from great universities who have 'made it in life' usually give back to the university in form of scholarships or research grants. Cecil John Rhodes set up the Rhodes scholarship tenable at Oxford. In 2013, a former Oxford student and Rhodes Scholar donated £75 million to the Rhodes Trust in to continue the scholarship at Oxford University. Such endowments enable universities to develop further and thus rank highly.
5. Quality of Leaning Environment; The learning environment of the university has an impact on its overall ranking. For example, a university with over 5000 students yet has library capacity for less than 3000 students will be ranked low compared to one that has the capacity that meets its students. In the words of Thomas Malthus, this refers to 'carrying capacity' – if you have more students than you can attend to, then the quality of their learning will be low. Just like in population studies, when a nation has a larger population than its resources can sustain, the quality of life of such a population deteriorates. If students have to sit on the floor during lectures or that they have to fight for a chair during library hours, then the university's carrying capacity has been exceeded, and such a university needs further reinvestments or needs to make strict entry requirements to ration its capacity, failure to which it will produce students of low academic and labour market quality.
6. Quality of Lecturers/Teaching Staff; The quality of any output is as good as the inputs. Therefore, the higher the quality of lecturers, the higher the quality of graduates. The quality of lecturers is gauged by their level of education as well as their academic research prowess. A university with lecturers with low levels of education and a low publication record will be ranked poorly than one with the lecturers trained at higher levels and have high impact publication records.
7. Quantity of Lecturers/Teaching Staff; Like quality, the number of teaching staff at a university is key as this has a bearing on how much time they devote to students. Just as worry about teacher pupil ration in primary and secondary school, we also worry about lecturer student ratio in higher education. Universities that have few lecturers for a large number of students are usually ranked low. The argument here is that lecturers tend to be stressed and would not have enough time for student engagement to enhance the learning outcomes of students. Furthermore, with more students across different courses, such a scenario robs lecturers to be specialists as they will have to teach a range of courses, leaving little room for research and innovation.
8. Employability after graduation: This is a very important consideration for many students. The higher the labour market returns to university education, the higher the rank of universities. The performance in the labour market reflects post-graduation can be linked to the quality of education one has, especially in the engineering disciplines where output is more easily 'visible'. I think even locally in Zambia, there are institutions that will only hire graduates from the University of Zambia and not others. Such practice makes the University of Zambia be highly ranked than others, and by continuously to do so, sustains its high rank.
9. Student Experiences/Disruption of Academic Calendars: This is quite obvious – a university that has few or now disruptions to its academic calendar will be ranked higher than one with persistent closures which affects the length of stay of students at university. Student experiences are also key – are students happy being at university? Are they safe? Does the university offer sufficient counselling and career guidance? What is the status of sports and other extracurricular activities?
10. International students/lecturers attraction: A great university will attract international students and lecturers. The higher your reputation as a university, the more international students and lecturers you will attract. A university that cannot attract international students can safely be deemed not to offer an internationally recognized education, and also loses from the opportunity of learning from others who would work or study there.
There are certainly many other measures one can look at, but just by looking at the above 10, we can see why some universities rank poorly than others. What we also need to appreciate is that these measures are concerned with 'International Ranking', rather than local in-country ranking. A university can be the top university in Zambia but would be No. 50 in Africa and No. 5578 in the world. This does not mean that it is not the best, for best, like beauty, is relative.
[Read 1,025 times, 1 reads today]