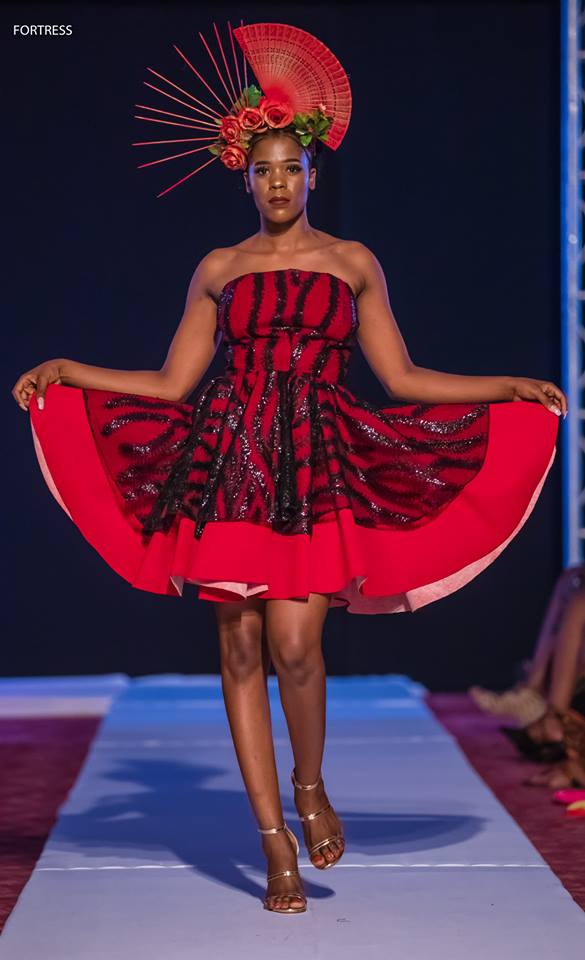 The 8th edition of the Zambia Fashion Week was held over three days from 18th to 20th October at New Government Complex.
The Zambian Fashion week has a tremendous help to the countries fashion industry as it highlights the best of the best and give a chance for the upcoming designers to showcase their work to the masses. This years event was a huge success with more than 30 talented local designers getting the opportunity to showcase their collections. The event also had a number of international designers from South Africa , Botswana , Swaziland.
The main sponsors of the event were Amarula, Fortress Media, Rwanda Air, AHF Zambia , Mahogany Air . Other sponsors included Kwatu Kuno  Alliance Francaise, Super Java, among others.
This years guest designer was Ituen Bassey from Nigeria. Her Label Ituen Basi pioneers as an iconic expression of enduring sophistication. Her brand is a stylish combination of timeless elegance with a contemporary twist, synonymous with cutting edge design aesthetic.
Among the designers were Emily Mbewe from Swaziland, Blink Designs by Duncan, Kasilitas designs by Kasonde Nkole  , Miss Lu designs by Lusungu  , Stella Yobe Designs by Stella Yobe Shapi , Moon set by Tamiwe Mugala , Kutowa designs by Towani Clarke  , Rency & Mwila Collection , Akazima designs by Agness , Interfashion by Juliet Jacobs , Nkandu Yatu , Nada , from Botswana Thabiso , Rachel from South Africa , Charity Nyirongo of Mo Creations and Couture , Temba , Thandi Alifo and many others.
A glimpse at some of the outfits showcased by the designers :
For more photos and videos from Zambia Fashion Week 2017, follow Fortress Media and Zambia Fashion Week on Facebook.
BY KAPA187
[Read 776 times, 6 reads today]