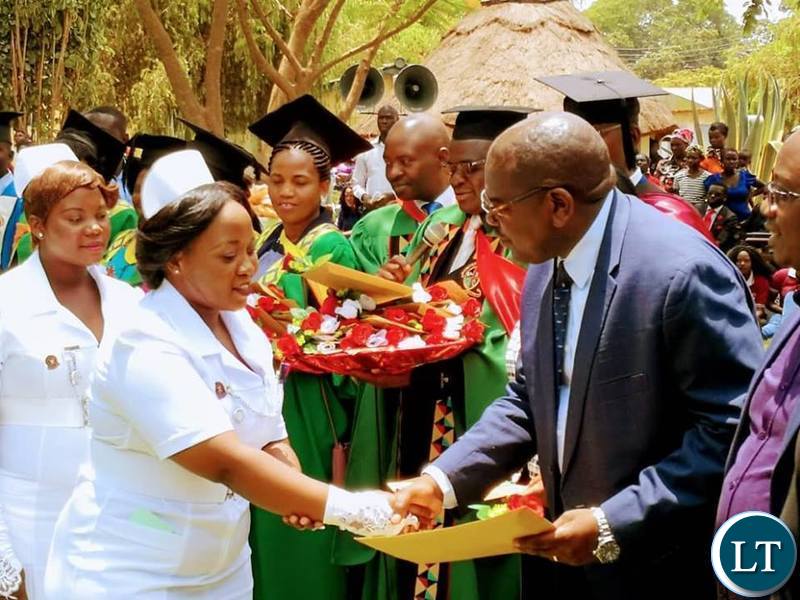 Minister of Health Chitalu Chilufya is concerned that though Zambia has made strides in the fight against the spread of HIV, more than half of the number of children who are HIV positive in the country have not been diagnosed.
Dr. Chilufya attested that a number of children who have tested positive are not yet on antiretroviral treatment.
Speaking at the launch of the Eastern Province HIV Surge Campaign this morning, Dr. Chilufya stressed the need to ensure that more children are tested and put on treatment as Zambia enhances the fight against HIV.
He said that currently, 67.3 percent of people living with HIV of ages between 15 and 59 in the country know their status saying of these, 85.4 are on treatment out of which 89.2 are virally suppressed.
And US Ambassador to Zambia, Daniel Foote urged all Zambians to get tested as it is the only way to access treatment.
Mr. Foote commended the Zambian Government for embracing the surge campaign which seeks to motivate and focus efforts towards reaching a goal of HIV epidemic control.
Meanwhile, over 80,000 people are on Antiretroviral Therapy out of which 4000 are children in Eastern Province.
Provincial Health Director, Kennedy Kabuswe noted that 4,069 children are currently on treatment.
Dr. Kabuswe also stated that the region has heightened various activities aimed at achieving the legacy goals as enshrined in the 2017-21 National
Health Strategic Plan.
He also observed that the region is focusing on enhancing Voluntary Medical Male Circumcision (VMMC) in the fight against the spread of HIV saying out of a target of 56 surgeries, 47 have been done so far.
He commended the US Government which he said injected USD 27 million CDC support to the province since 2006.
Dr. Kabuswe also noted that the surge campaign will improve access to HIV testing and treatment services in the region to ensure that 90 percent of the population tests for HIV and that, 90 percent of those who test positive are put on treatment while, 90 percent of those on treatment adhere to therapy.
He said that the programme which will take a period of one year will focus on adolescents and children.
[Read 185 times, 1 reads today]