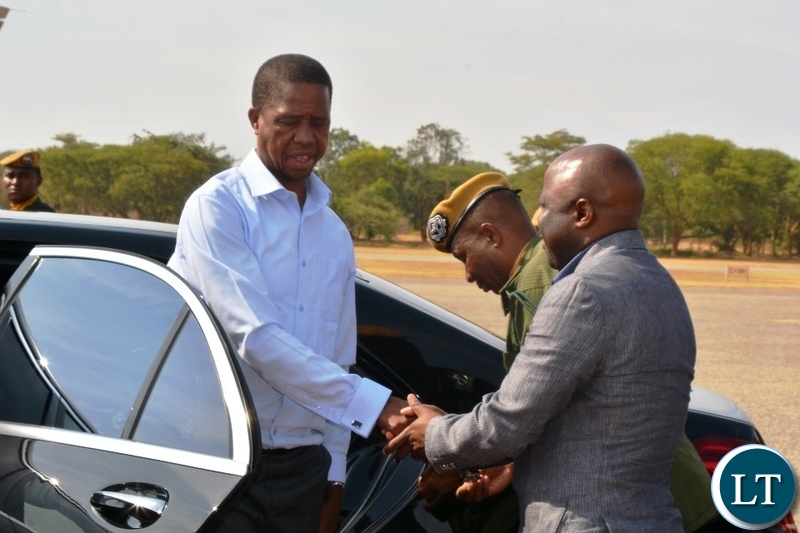 President Edgar Lungu has called on the church to pray for continued peace and unity in the country.
President Lungu also appealed to the church to pray for politicians and encourage them to follow and be guided by the teachings of Christ in their quest to aspire for leadership positions.
ZANIS reports that the President said this today, at Saint Joseph's Parish in Mangango when he attended Mass.
He said there is need for the church to play an active role in championing peace and help address the political violence among politicians.
President Lungu disclosed that he will continue to be a strong believer of Christian values adding that, he will continue to pray and will not be distracted by other politicians who do not believe in God.
He noted that there is need to remain united and not accommodate any schemes being influenced by the devil aimed at destabilising national peace.
And Parish Coordinator, Chikwekwe Nyundu commended government for the various Infrastructure development in the area.
Mr. Nyundu further wished President Lungu peace and unity as he continues to govern the people of Zambia.
Meanwhile, St Joseph's Priest, John Konkaisha who preached the Gospel from the book of Mark, Chapter 13:24-32 encouraged people to always stay focused.
Father Konkaisha noted that whenever people are faced with challenges they should always seek the face of God.
President Lungu is in Western Province to drum up support for the Patriotic Front (PF) Mangango Parliamentary by Election Candidate, Godwin Putu, slated for Tuesday November 20, 2018.