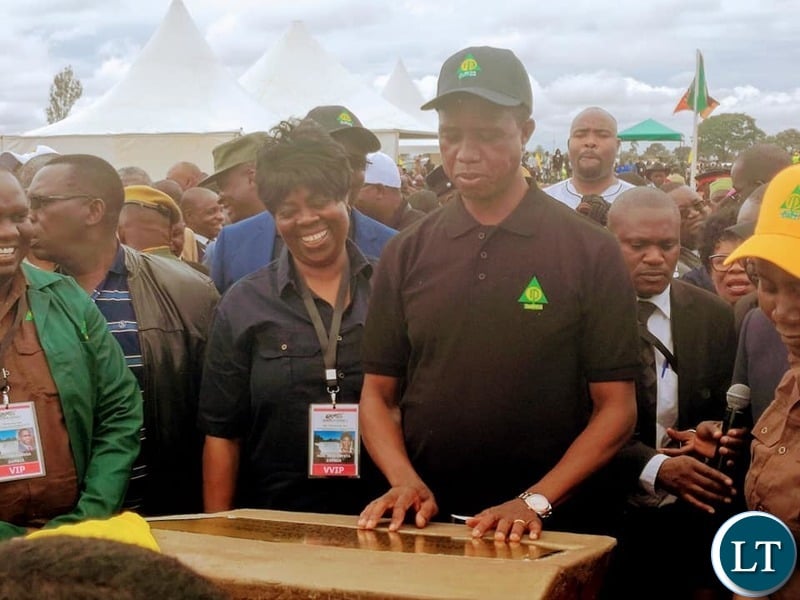 President Edgar Lungu says the private sector plays a key role for development in any country to flourish.
President Lungu said his government has consequently created an enabling environment for the private sector to take part in spurring economic development.
The Head of State said this when he officially opened the Northern Province Investment Expo, this afternoon.
He assured the potential investors to quickly come and investment in the country's Provinces such as Northern among others.
President Lungu explained that the Ministry of Commerce through PACRA stands ready to do registration of various businesses.
At least 2500 delegates have subscribed to the Northern Province Investment Expo out of the targeted 1500 delegates.
Mr Lungu further pointed out that he is optimistic that the Northern Province Investment Expo will create jobs and wealthy creation in the region.
Meanwhile, Northern Province Permanent Secretary Elias Kamanga said the expo is a buildup of the centenary celebrations of the end of first World War in Mbala district slated for tomorrow, November 25th 2018.
Mr. Kamanga explained that the Northern Province administration stands ready to working with investors.
Several firms signed letters of intent such as Mikalile trading that have pledged to invest in the tourist sector at the total cost of 12 million United States Dollars,
In addition, and a firm. from Nigeria called Serve James group of companies has pledged to invest in the same sector at the total cost of 1 billion United States Dollars among others.
The Expo is being commemorated under the theme "unlocking the investment potential of Northern Province 100 years after the end of the first World War".