PATRIOTISM above PARTISANSHIP
FRIENDSHIP above ENMITY
As he left office at the White House, outgoing US President George H.W. Bush (Republican Party) wrote the following note to incoming US President Bill Clinton (Democratic Party) who had just defeated him in elections and ended Bush's presidency.
"Just because you run against someone does not mean you have to be enemies. Politics does not have to be mean and ugly." George H.W. Bush
George H.W. Bush later developed a deep friendship with Bill Clinton, and they raised billions together to help victims of the Tsunami in East Asia and Hurricane Katrina in the USA.
Bill Clinton said of him "He is the father I never had."
Politics does not have to be a matter of life and death, and neither should it be about spewing hatred and creating enemies at every turn.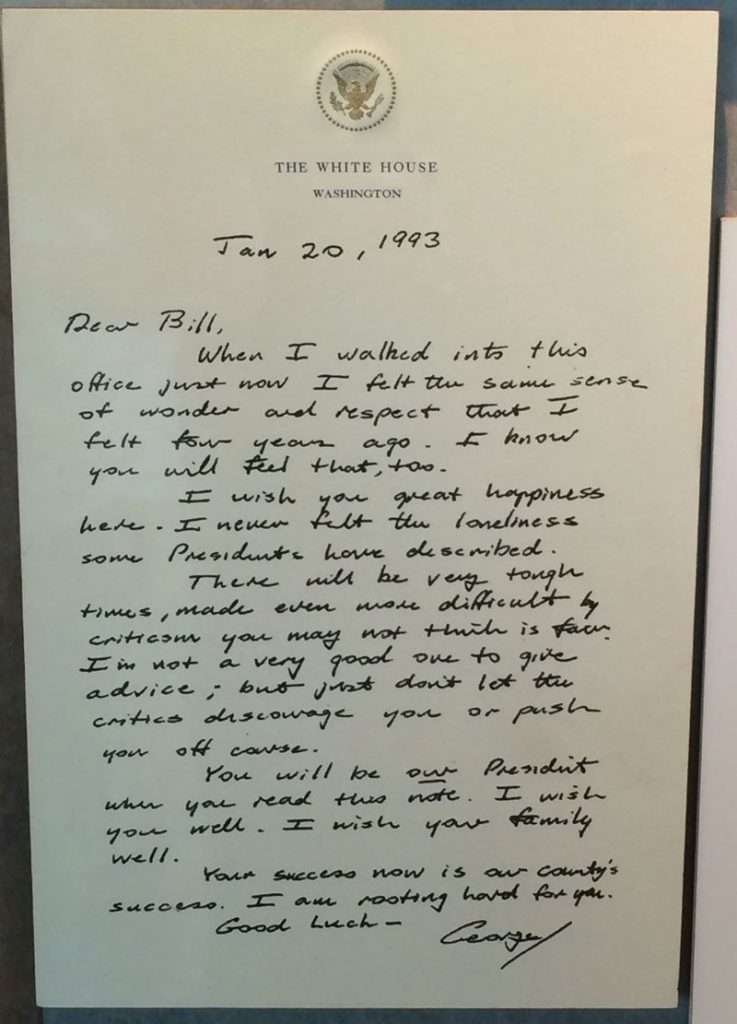 [Facebook post]
[Read 1,657 times, 1 reads today]