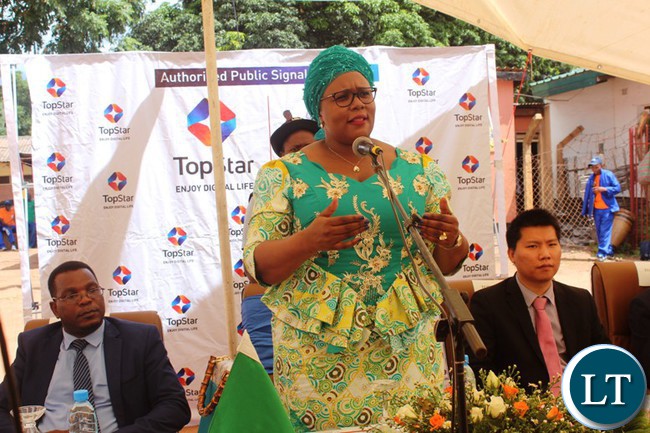 Over 100 senior citizens from seven wards in Petauke Central Constituency have received free farming inputs.
Petauke Central Member of Parliament Dora Siliya says the senior citizens have been identified by the Ministry of Community Development in the district.
Ms. Siliya says the programme is ongoing and aimed at helping the vulnerable every festive season.
Ms. Siliya told ZNBC News in Petauke District that her constituency office has given out Urea, Seeds and D-Compound fertilizer to help the aged this farming season.
Ms. Siliya who is also Information and Broadcasting Services Minister said it is important for Members of Parliament to help the needy in society.
Meanwhile, Government has distributed over 17,000 metric tonnes of Compound D' and Urea fertilizer for over 12,000 farmers in Rufunsa district under the Direct Farmer Input Support Programme.
And Rufunsa District Agriculture Coordinator Stanley Njovu, has praised Nyimba Investments Limited for distributing the inputs on time.
Mr. Njovu has since appealed to farmers to contribute 400 Kwacha each to their Cooperatives as the inputs are within their reach.
Speaking in an interview with NAIS after touring Rufunsa district to check on the availability of inputs for farmers, Mr. Njovu said most farmers are a bit skeptical about contributing the 4-hundred kwacha because of past experiences associated with the E-voucher system.
He however assured farmers that government has rectified the problems that were associated with the system.
And a farmer Manners Bwalya has commended the government and Nyimba Investments Limited for distributing the farming inputs on time and has encouraged government to roll out the programme to other areas where the E-Voucher is.
Nyimba Investments Limited Rufunsa Depot Manager, Shepard Mabuwana said the company is happy with the response from the farmers.