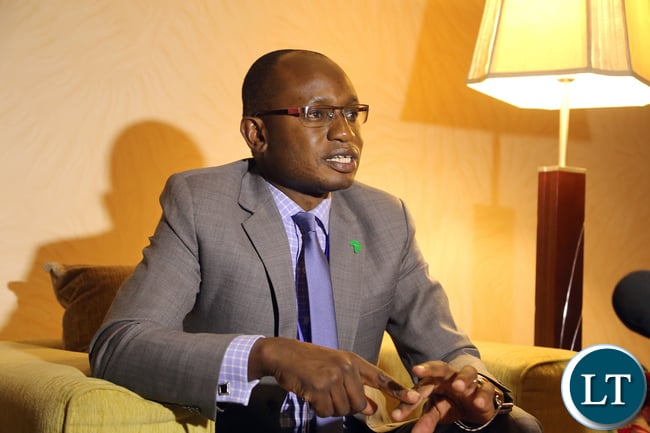 STATE HOUSE has complained that the high level of misinformation is not only causing unnecessary anxiety but is having a negative effect on the market. In a live interview to curtail a false statement suggesting cabinet reshuffle, Presidential Spokesperson Amos Chanda clarified that he had not issued any statement announcing cabinet reshuffles.
Mr Chanda further wondered why ZICTA seemed to be doing nothing to bring to an end the high levels of misinformation especially with regard to the presidency.
"I share the sentiments that many have about the capacity of ZICTA to deal with these things. Many people have told me that capacity exists within ZICTA and questions are being asked why ZICTA is not acting," Mr. Chanda complained.
"Unfortunately I have to speak like this on the national broadcaster but these questions are coming to my office and experts who are not working for ZICTA are saying that capacity exists within ZICTA to deal with this mischief."
"Why are they not dealing with It? Your guess is as good as mine."
Mr. Chanda said there was need for a reaction to these misinformation and urged all responsible agencies to deal with the misinformation.
"All WhatsApp groups, WhatsApp message is linked to a phone number, ZICTA has got the registration of every phone number if someone sends a false statement on WhatsApp group a WhatsApp messenge can only come from a sim card," Mr Chanda observed.
"So why can't ZICTA move and stop that mischief?"
He further complained that the misinformation was making governance very difficult.
He added that despite his offices frantic effort to curb misinformation such as recently observed with the Presidents vacation trip to Luangwa, some political leaders had no decency and want to peddle lies.
"I was on Hot FM I announced the President was on vacation but there is a politician insisting he was not on vacation. There has to be a level of common decency, first of all among political leaders they must exercise a level of decency," he said.
[Read 1,815 times, 1 reads today]