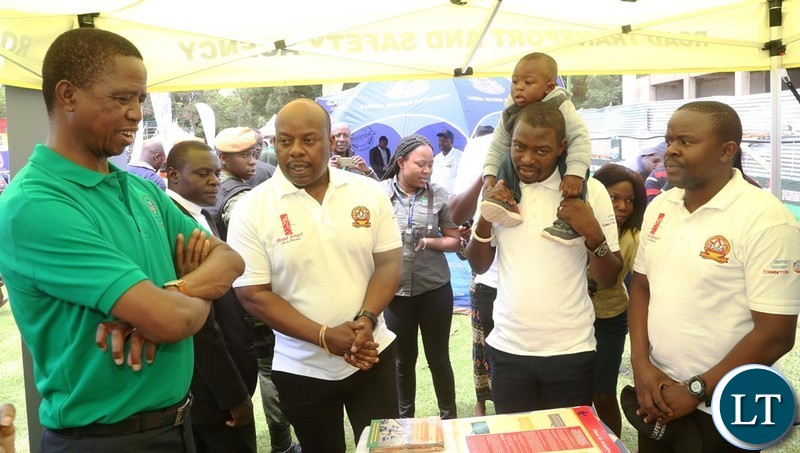 The Road Transport and Safety Agency (RTSA) says the use of Information and Communications Technology (ICT) has improved revenue collection.
RTSA Chief Executive Officer, Zindaba Soko said with the introduction of speed cameras, the Agency now collects in one month traffic fines what it used to collect in a year.
Mr Soko said the speed cameras and non-handling of cash by RTSA has led to RTSA raking in more revenue.
ZANIS reports that Mr Soko disclosed this when President Edgar Lungu toured the RTSA stand at the Lusaka Show grounds during the commemoration of the 2018 International Ant-Corruption Day.
Mr Soko said the introduction of the speed cameras and bank payment system is helping change public perception of corruption levels in the agency.
Meanwhile, the Zambia Police (ZP) says it is working round the clock to change public perception that the Police Service is the most corrupt institution in the country.
Zambia Police Service Assistant Director for Professional Standards, Charity Munganga told President Lungu when he toured the their stand, that Police is engaging the public to sensitise them on services the Police Service offers for free as well as procedures for complaints and the service charter.
Ms Munganga said Police officers are being re-oriented in line with the ethics and integrity requirements to ensure that they are abreast and part of efforts to rid the service and country of corruption.
And the Electoral Commission of Zambia (ECZ) told President Lungu that electoral malpractices do not happen during voting but during political campaigns.
ECZ Voter Education Manager, Emmah Mwiinga said ECZ is free from electoral malpractices because it operates a tight and fool proof system.
Ms Mwiinga said electoral malpractices are done by political parties during campaigns where they condition voters and other people to behave or conduct themselves in certain ways that will benefit their interests.