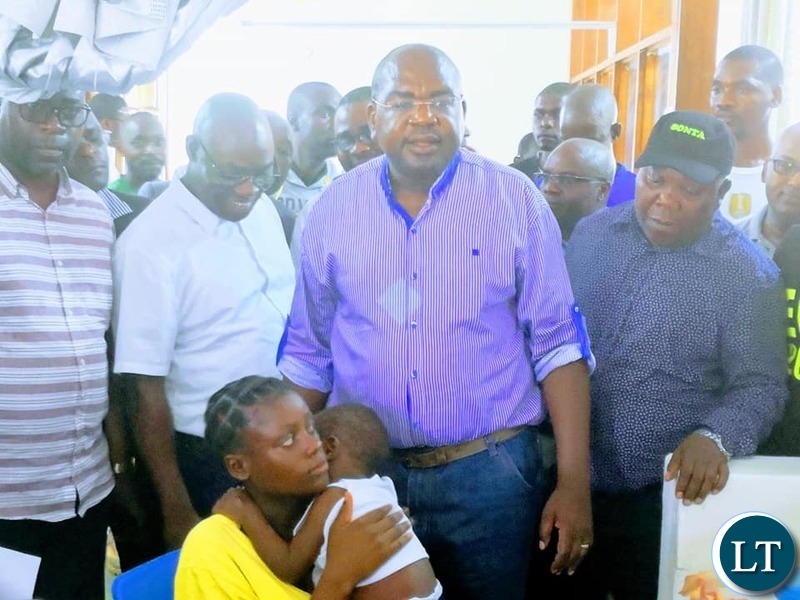 The Condition of the 3-year-old boy admitted to the University Teaching Hospital in Lusaka with needles and wires in various parts of his body, is stable.
And Health Minister Chitalu Chilufya says a team of surgeons is currently building the nutritional status of the boy, to enable them to remove the remaining 19 needles and wires in the most delicate parts of the body.
Dr. Chilufya says the boy will not be evacuated abroad but will be operated on by specialist doctors locally.
He told ZNBC News that Zambia has qualified and specialized doctors that can handle such delicate operations.
On Saturday, President Edgar Lungu gave a directive to the Minister of Health to evacuate the boy to UTH for Specialist treatment.
Meanwhile, Dr Chilufya said the Ministry of Health is on alert and ready to handle any possible Cholera Outbreak.
And Zambian DNA has praised President Lungu for directing that the three-year old boy of Chipata with needles and wires in his body be evacuated to University Teaching Hospital(UTH) in Lusaka for specialist treatment.
Zambian DNA Spokesperson Spuki Mulemwa has since called on all Zambians to come together and pray for the healing of the boy.
Mr. Mulemwa told ZNBC News that Zambians need to show compassion and Pray for the boy.
He said it is extremely shocking that so many needles and wires could be found in the boy's body.
Mr. Mulemwa said he sympathizes with the boy's condition and wishes him a speedy and full recovery.