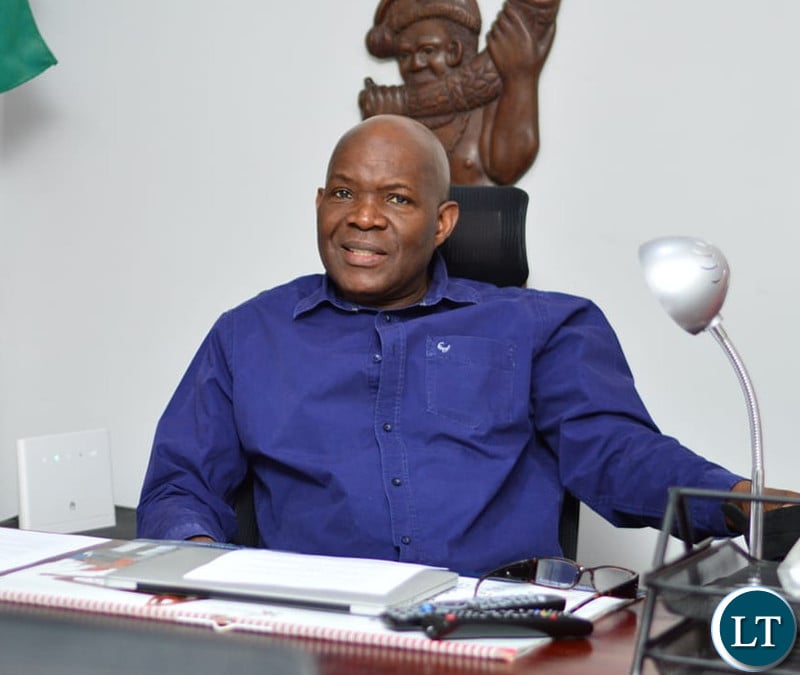 Former Defunct Post Newspaper Editor in Chief Fred M'membe has lost his quest to have Lusaka High Court Judge Sunday Nkonde removed from Office.
This follows the Constitutional Court's decision to dismiss his petition.
Delivering the Judgement on behalf of two other Constitutional Court Judges Annie Sitali and Enoch Mulembe, Judge Martin Museluke noted that Dr. M'MEMBE's petition was improperly before the court.
Dr. M'membe petitioned the Constitutional Court after the Kitwe High Court nullified the Judicial Complaints Commission recommendations to suspend Judge Nkonde when it had established a Prima-facie case against him.
But the Constitutional Court quashed his arguments that the High Court has no Jurisdiction to preside on the matter as it bordered on constitutional interpretation.
The Constitutional Court ruled that the High Court based on Article 28 of the constitution has jurisdiction to hear matters on bill of rights.
The Court also dismissed Dr. M'membe's application to dismiss the Kitwe High Court's Consent Judgement as he was not part to it.
Dr. M'membe had last year filed a complaint before the Judicial Complaints Commission, citing allegations of Professional Misconduct against Judge Nkonde.
He alleged that Judge Nkonde misconducted himself in the manner he handled the Post Newspaper in Liquidation Case.
But, Judge Nkonde commenced an action in the Kitwe High court, stating that the Judicial Complaints Commission did not give him the right to be heard.
The Kitwe High Court in a consent judgement upheld Judge Nkonde's plea that he was not afforded the right to be heard.
The consent judgement was between the Attorney General and Judge Nkonde.