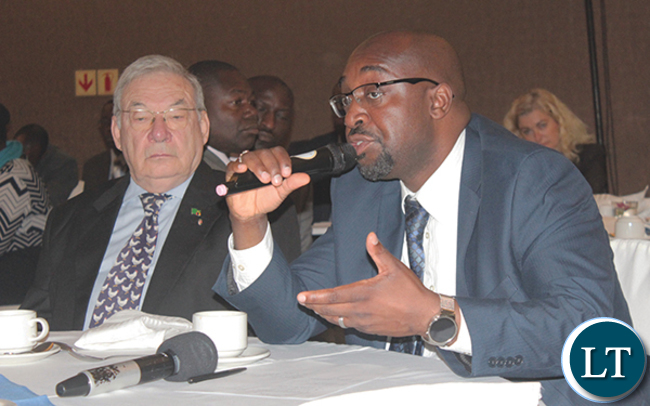 The Zambia Information and Communication Technology College (ZICTC) and the University of Zambia (UNZA) have yesterday signed a memorandum of understanding (MoU) allowing the college to roll out degree programmes.
The ZICTC degree programmes will be underwritten by the University of Zambia.
Speaking at the signing ceremony in Ndola yesterday, Minister of Communications and Transport Brian Mushimba said government was cognizant of the global evolution brought about by the advancement of science and technology.
Mr. Mushimba said in a speech read on his behalf by Director of Communications in the Ministry Yesi Bwalya, that training providers in the country have the responsibility to provide a pool of highly trained human resource.
He said the trained human resource should be ready and capable of delivering the promise of the fourth industrial revolution.
He said government has provided an enabling environment which the public and private sector can use to become innovative.
Mr. Mushimba added that it was government's desire to see more institutions of higher learning coming up with innovative ideas to exploit the potential in the ICT and e-learning facilities.
Speaking earlier, ICT Executive Director Betty Bweupe said one of the institution's goals was to provide excellence in academic through strategic partnerships with other institutions.
Ms. Bweupe said the partnership with UNZA raises the bar for her college even higher.
And UNZA Vice Chancellor Luke Mumba said the facilities, human resource and curriculum available at ICT were what prompted UNZA to add the college to its list of affiliates.