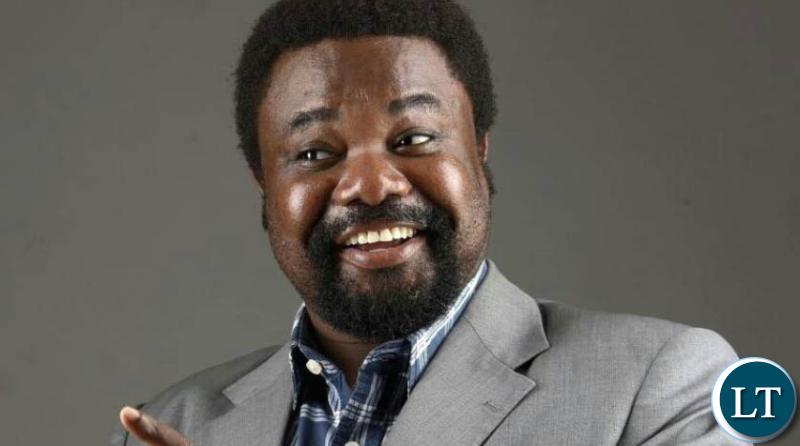 By Dr Canisius BANDA
In a healthy relationship founded on pure love, when one partner farts, the other quickly laughs and such shared and infectious mirth further cements the bond.
However, when love is lost and hatred takes its place and reigns, it is the smell that takes eminence above all else, and could soon lead to violence and separation.
It is a given, for obscure reasons, that some people strongly hate our Republican President His Excellency Mr Edgar Lungu, the person.
Quite unfortunate, I should say. Pitiable really.
It follows therefore that whatever he says or does will always excite the most macabre and diabolical of feelings in them.
The noise that has affronted our ears days on end this past week about President Lungu's reference to cockroaches and thieves is really laughable at best.
It is NOT a basis for removing or unseating a Republican President anywhere in the world as some seem to think.
It is clear that instead of focusing on issues such as challenging Zambia's debt management strategy, the promotion of the amerioration of taxes to save our mines, and addressing the high cost of living in the midst of low credit flows in our economy, some political parties have now run out of worthy material to survive upon.
They have now degenerated into platforms for non-issues and purveyors of divisive hate speech.
Anyone who begrudges the healthy relationship between two or more tribes is guilty of tribalism and represents a veritable danger to our united nation.
One of them is the Chairman of our Socialist Party Dr Fred M'membe, a man I respect for his intellect and literary acumen but NOT for his political ambitions and practice.
I cite Dr M'membe in this treatise because his is a curious and interesting case for interrogation and study on matters of hateful speech.
You see, ignoring the fact that Dr Levy MWANAWASA had suffered post-trauma complications following a road traffic accident, Dr M'membe elevated his unbridled mockery of this citizen to national and global proportions by labelling him a cabbage, a degenerate.
But then the degenerate, this odious cabbage, ruled and today, many edifices are named after him.
It is Dr M'membe that ridiculed Mr Michael Chilufya SATA by calling him 'the Ukwa of Zambia,' a joke, a tag which was meant to tarnish the image of this citizen and diminish the political fortunes of this man by making Zambians laugh at him and NOT treat it seriously.
Now tell me who the joke is on now?
The PF is now the one laughing. See?
From the foregoing, you will note that this current Chairman of the Socialist Party of Zambia has neither the moral ground nor authority to lecture us about speaking.
But then if he is now born again, that is a matter for another day.
Noteworthy is that President Lungu's speech was devoid of malice and ill–will.
But as I earlier stated, haters see no good in those they hate even when good is exhibited by the ones they hate.
First, President Lungu did NOT say that the Chinese were cockroaches. He didn't say that.
Students of the English language who are conversant with similes in speech will attest to the value of this grammatical vehicle.
President Lungu only likened the Chinese to cockroaches to illustrate their omnipresence in the world and their resilience.
Nonetheless, worth mentioning is that whereas Chinatowns exists in many Eastern and Western countries, they do NOT in Africa.
I am sure President Xi JINPING of the People's Republic of China finds this flattering because it is a compliment and was said as such.
However, it is clear that the Chinese unstopabble match to global economic dominance will not be without its drama.
President Lungu did NOT end there.
But typical of haters, they tend to have selective memory.
They have chosen to ignore President Lungu's timely advice that, unlike cockroaches, we must NOT employ Doom/Target and exterminate the Chinese but instead, he guided, we must emulate them [their resilience] and engage them in a mutually beneficial manner.
To liken his simile to that of the pre-genocide hate speech that pervaded Rwanda in the early 90s, as some commentators are now doing, is to stretch and play with facts and reality a bit. This is excessive and wrong.
President Lungu loves to joke.
But then seeing a man you hate happy and joking is one of the most hurtful and painful sights on Earth. It really hurts.
Furtger, a funny joke isn't funny when it is told by someone you hate.
President Lungu should note this.
In addition, anyone that seeks to drive a wedge between Zambia's Easterners and Northerners will fail, and might only be guilty of national sabotage, a criminal offence under our penal code.
Joking amongst these peoples is as common as farting itself. Ask me.
As has now been cleverly handled by the Bemba Royal Establishment [BRE], a collective comprising very smart chaps, the Kanyanta Mangas, this is what keeps the two peoples happy, together and living in harmony.
It must and will continue.
Northerners and Easterners are like a key and a lock viewed interchangeably, two aspects of one thing. The two will always live in harmony.
Even the marriages between the two groups of people are such a bunch of fun.
It follows then that any one that seeks to derive political capital from such healthy cultural exchanges is either losing focus, begrudging of this relationship or is just devoid of the required depth of human attitude and thought.
Spindoctors par excellence that they are, the BRE has therefore recast the joke, and the laughter now goes on.
Through their defusing this fake political bomb which was not there in the first place, let all serious patriots and nationalists now get back to our national chief war, which is fighting poverty, hunger, ignorance, backwardness and disease.
Never must we see molehills as mountains. It is a mental disorder.
President Lungu should not stop joking whenever he can. Joking is good. It excites laughter, and laughter is the world's greatest medicine as we are told.
Therefore he must NOT be distracted.
Amenso ku cibale, boss! Ifupumbu fimbi tafifundwa! I am now smiling, about to laugh. Join me.
Whether you do good or not, some people will always hate you. I guess it has something to do with a creature I hear exists called Satan. But then that is their business. I have not seen this this.
Beware, hate consumes or decimates only those that harbour it.
Let us premise our politics on love, each seeking not only his own survival and wellbeing but the survival and wellbeing of others as well.
Farting must never lead to conflict. Instead, we must see it only as a healthy indulgence that keeps all of us alive.
Napwisha, mukwai!
Dr Canisius BANDA
Development Activist
[Read 5,225 times, 1 reads today]