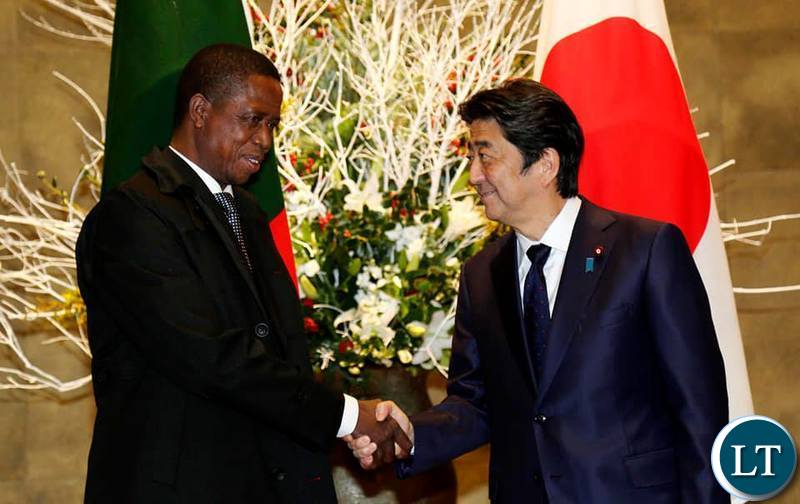 President Edgar Lungu has described his three days official visit to Japan as a success.
President Lungu says whilst in Japan he met investors that have promised to invest in key sectors of the economy such as Agriculture and Manufacturing.
He says with such investment Zambia will be able to increase its productivity in key sectors of the economy.
President Lungu says he is happy that a number of investors are willing to invest in the generation of electricity away from hydro power.
He told ZNBC News that there many areas of cooperation that Zambians and Japanese have not exploited.
He said after his visit it is now up to individual Ministries to identify and explore areas of interest that will benefit Zambians.
The head of state further said that his government wants to industrialize the country's economy for the benefit of all Zambians.