Delegates to the National Development Coordinating Committee meeting has called for innovative ways of financing the Seventh National Development Plan to achieve its objectives.
The NDCC noted that some of the major challenges in the implementation of the 7NDP were delayed or insufficient funding due to limited fiscal space; too ambitious targets given the current fiscal balance, pending legislation, weak synergies on development initiatives, non-availability of disaggregated data, and inadequate and untimely availability of finance.
The summary of deliberations and recommendations of the just-concluded two-day NDCC Meeting, as compiled by Dr. Pamela Nankamba-Kabaso and Dr. Dennis Chiwele, further noted that disbursements were consistently lower than budgeted for and not on time hence destabilizing implementation of 7NDP activities.
It noted that there was increasingly more reliance on revenue generation that was not consistent, and that some Cooperating Partners were not yet fully on board
The NDCC, therefore, recommended that Ministry of National Development Planning Permanent Secretaries Mr. Chola Chabala (Development Planning) and Mr. Mushuma Mulenga (Development Cooperation, Monitoring and Evaluation) to engage with Cooperating Partners to help them work in the integrated system while meeting their accountability requirements at the same time.
"Ministry of Finance should facilitate a conversation on what can be realistically available to 7NDP activities – how much and when," the NDCC recommended.
It recommended that there was need to uphold momentum on innovative ways of 7NDP financing, adopt a maintenance policy, produce more and better disaggregated data and implement decentralized monitoring and evaluation systems.
It further recommended that the Central Statistical Office (CSO), a department in the Ministry of National Development Planning, should be given support to effectively carry out its mandate.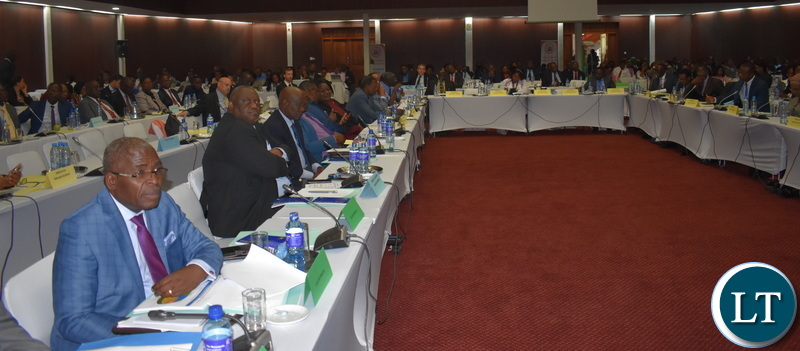 It was noted that though the 2020 Census would be expensive, it was a very important undertaking.
"The Ministry of National Development Planning should conduct a data mapping exercise to determine: General data availability, how available data sets could speak to each other," the summary of the meeting read in part.
The NDCC observed that decentralisation was a foundational assumption to 7NDP implementation but that it was moving at a slow pace, thus constraining to accelerated implementation.
It noted that there was apparent resistance to decentralisation at national level.
The NDCC, therefore, recommended that there should be a "political economy exercise" to identify winners and losers from decentralisation, and address the concerns of losers.
The meeting observed that there were significant developments recorded in Monitoring and Evaluation ecosystem.
The 7NDP is Zambia's multisectoral-devised development blueprint aimed at attaining the long-term objectives as outlined in the Vision 2030 of becoming a prosperous middle-income country by 2030, without leaving anyone behind.
Realisation of the overall goal of the 7NDP will be mainly achieved through five pillar objectives that include diversifying and making economic growth inclusive; reducing poverty and vulnerability; reducing developmental inequalities; enhancing human development; and creating a conducive governance environment for a diversified and inclusive economy.
This is contained in a statement issued to the Media by Chibaula Silwamba, the Ministry of National Development Planning spokesperson.
[Read 431 times, 1 reads today]