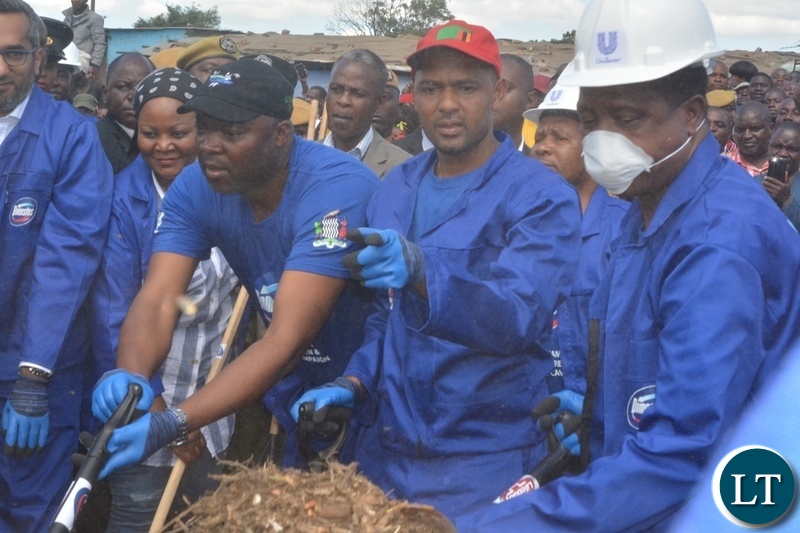 Local Government Minister Vincent Mwale says his ministry is exploring ways to generate revenue from garbage.
Mr. Mwale says having learnt from best practices internationally, government through his ministry is resolved to recycle garbage so that the country can earn revenue.
He says the country could earn revenue if garbage is recycled for other useful means and used for electricity generation, among other ventures.
The minister said it is for this reason that his ministry plans maximize on the mountains of garbage for the country's economic benefit.
The Minister said this shortly after he inspected and toured the Chunga dump site, an area which occupy 24 hectares piece of land.
"Government has got intentions of generating something from this garbage.
"Companies that recycle paper and plastics can come on bold and do something out of it. It's a pity that here in Zambia garbage is disposed off 100 percent than utilizing it in other economic avenues," Mr. Mwale said.
The minister was as on an a fact finding mission of inner roads following reports that inner roads had been blocked due to excessive garbage at the dumping site.
He accompanied by his ministry's top officials, Lusaka Mayor Miles Sampa and his City Council's senior officers.
Following the development , the ministry has engaged a local company called AFCON Infrastructure Limited to clear the garbage as well as make inner roads at the cite.
And the company Manager Planning Saihiu Zende says the project to open up inner access roads at the dump site is on mutual understanding.
Mr. Zende said his firm is merely practicing its corporate social responsibility in the management of garbage.
Machinery moves to the site tomorrow for commencement of the project.
Meanwhile, Mr Sampa says his council welcomes efforts from the private sector with highly modernized equipment to join hands with the local authority in ridding off garbage in the city.
[Read 759 times, 1 reads today]