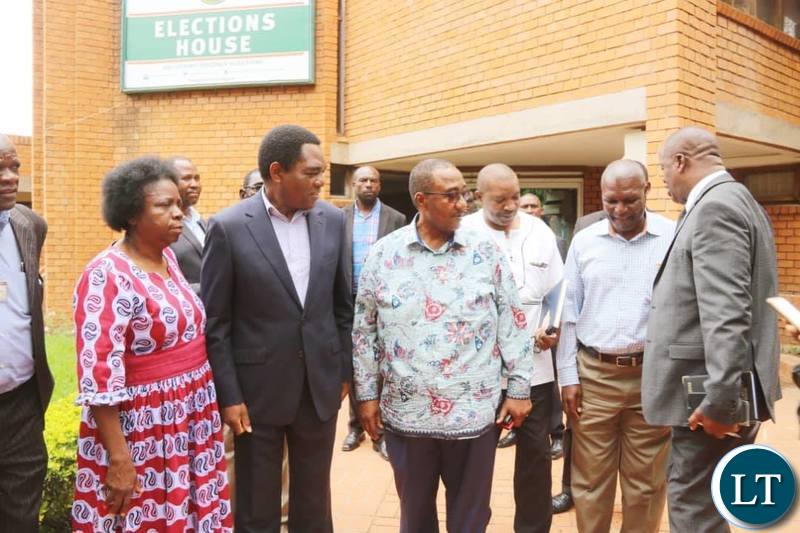 The UPND has reported to the Electoral Commission of Zambia the alleged harassment of its parliamentary candidate Romeo Kang'ombe in the forthcoming Sesheke parliamentary by-elections by the Patriotic Front.
Party President Hakainde Hichilema told Journalists shortly after lodging a complaint at the Electoral Commission of Zambia Offices that the PF is using the police to harass the UPND candidate because he refused to stand on the ruling party ticket.
Mr. Hichilema said campaigns have been marred with violence and there is rampant abuse of public resources by some civil servants who are campaigning for the PF candidate.
And Mr. Hichilema has cautioned the Electoral Commission of Zambia not to cause strife in the country by making life threatening decisions and being part of disrespecting the will of the people before, during and after elections.
Mr Hichilema stated that the Electoral body must ensure transparent, free, fair and credible elections.
"We held a meeting with the Electoral Commission of Zambia officials and reminded them to be impartial and hold elections in a manner that does not subdue our country's democracy. We also advised the Electoral body not to allow the PF's continued intimidation on our Sesheke parliamentary candidate Romeo Kang'ombe. We told the ECZ officials that elections must be a source of pride and joy for our people to choose leaders of their choice who can deliver development as opposed to the violence and hate speech we are seeing in our country," said Hichilema.
He says Zambians have lost confidence in the Electoral body hence the need for it to ensure that elections are not made a source of bloodshed.
Mr. Hichilema added that the ECZ must not be an accomplice to the Patriotic Front Party in destroying Zambia's democracy.
"We only have one country and we will not allow anyone including the electoral body to destroy it through decisions aimed at enabling only them and a few others living luxurious lives when majority Zambians are suffering. Zambia deserves better and this is why we say for us it's Zambia and Zambians first," added Mr Hichilema.
The UPND delegation included vice president Dr Geoffrey Bwalya Mwamba,Secretary General Stephen Katuka,National Chairman Mutale Nalumango,Spokesman Charles Kakoma,Deputy Secretary General Patrick Mucheleka,Deputy Elections Chairman Michael Nyambe and other NMC members.
The ECZ team was led by the deputy commission chairperson,Commissioner Ali Simwinga and other senior management officials.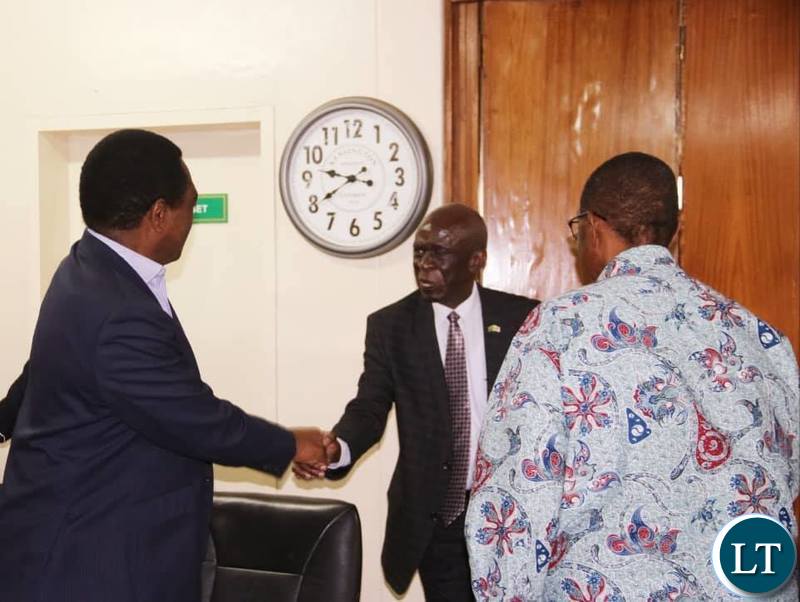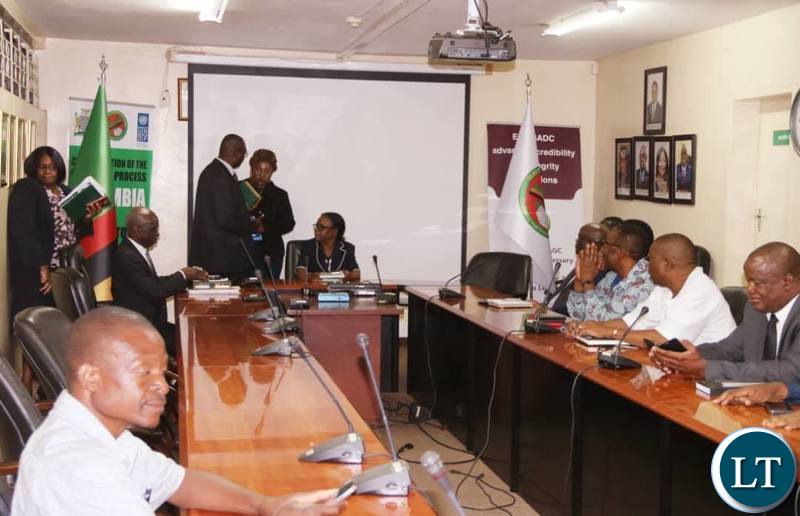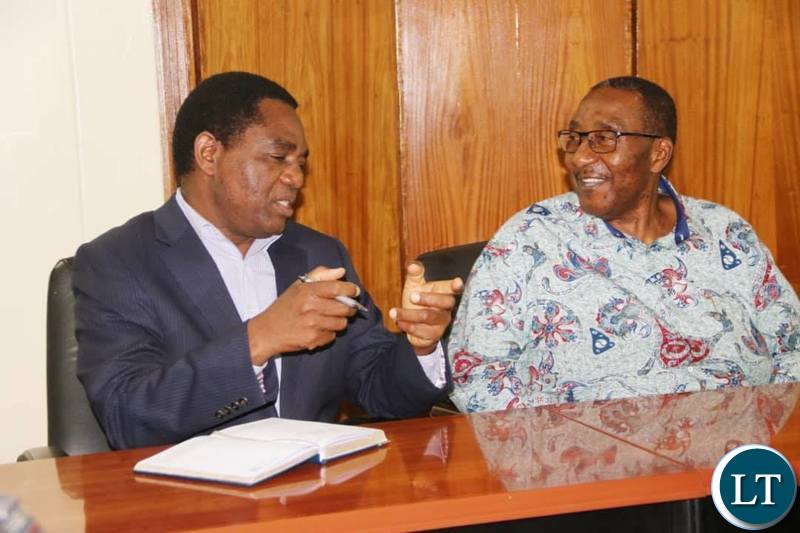 [Read 2,104 times, 1 reads today]