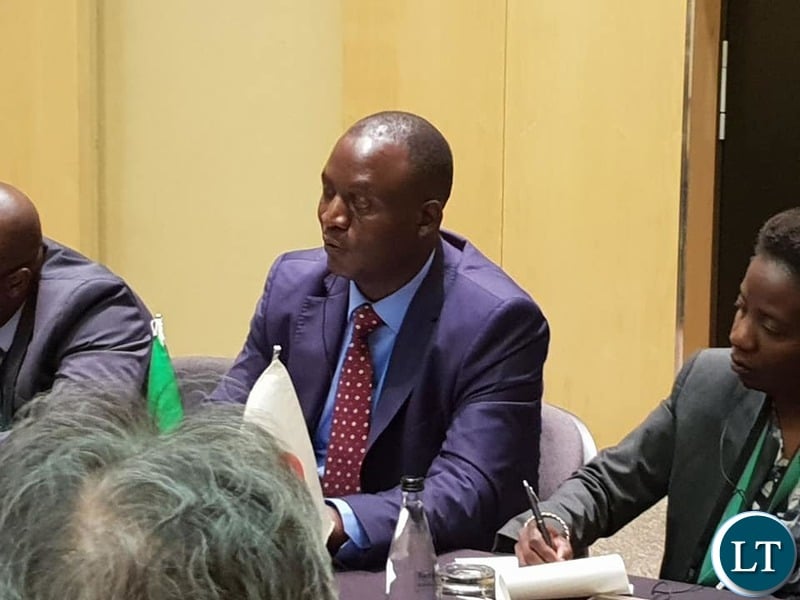 Mines Minister Richard Musukwa has warned against turning the mines into partisan political platforms. Mr Musukwa also said the new tax regime should not be used as an excuse by mining firms not to increase salaries as they negotiate with the unions.
Speaking during a meeting with management staff at Lubambe Copper Mines in Chililabombwe on Tuesday, Mr Musukwa said the mine management and staff needed to concentrate on productivity unlike engaging in political battles.
Mr Musukwa called for unity of purpose and team building to ensure the mine operate successfully and continue recording an upward trajectory in terms of productivity.
"I do not want you to make the mines a political field to achieve political fortunes. Don't bring partisan politics at the mines," Mr Musukwa echoed.
He urged the mine management to be tough, firm but fair unlike abusing workers in the quest to encourage hard work and ensure the mine is run successfully.
The Mines Minister intimated that the mine staff needed to change their work culture unlike sticking to old unprofitable ways of doing things which led to the past investors at the mine to leave as they could not break even.
MR Musukwa hailed Lubambe Copper Mines for ensuring that most of the management positions were occupied by Zambians saying government would not entertain situations where expatriates are contracted for jobs that can be done by Zambians.
He assured the mine management of government support to ensure it operates successfully as well as sustain the employment portfolio for Chingola and Chililabombwe.
And speaking when he addressed the union leadership at Lubambe Copper Mines, Mr Musukwa urged the unions to be fair and negotiate for better work conditions while being reasonable not to demand for conditions that are unsustainable.
Mr Musukwa said government had no intentions of taxing the mines out of business with the introduction of the new tax regime which would ensure that the mines contribute effectively to the nation's economy.
He said the newly introduced taxes are justifiable considering the prevailing commodity prices for minerals being extracted thus mining firms need to restructure their operations to remain afloat.
And National Union for Miners and Allied Workers (NUMAW) Lubambe Branch Chairperson Alfred Njovu dispelled allegations of abuse and intimidation of workers by the mine management.
Mr Njovu said the employees were committed to contribute to the increasing production in line with the vision of the new investors as evidenced by the mines performance in the last 12 months.
[Read 1,115 times, 2 reads today]