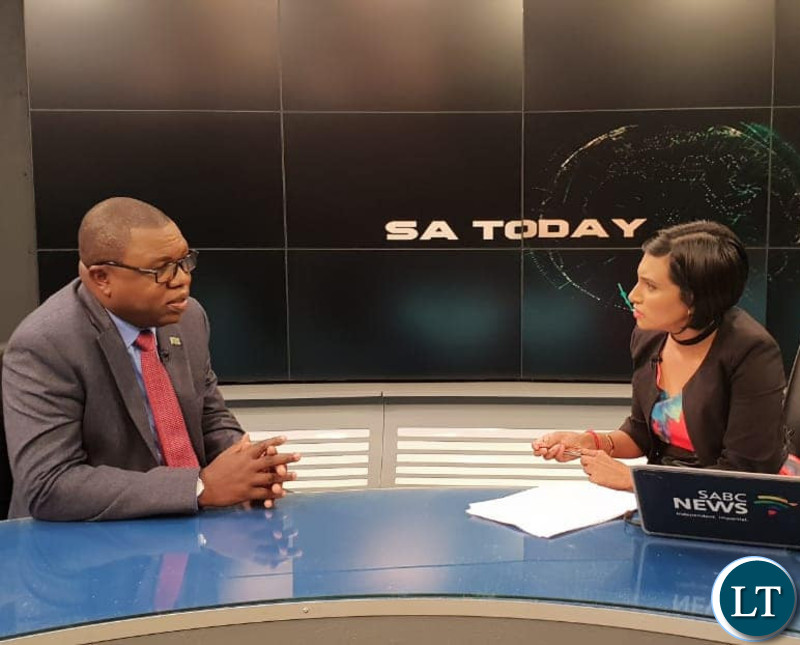 Zambia's Minister of Foreign Affairs Joseph Malanji has stated that the call by President Edgar Lungu for a government of national unity in the Democratic Republic of Congo (DRC) was necessary to bring peace and security to the country.
Speaking live on SABC, Hon. Malanji said that even in the event that all processes were complete, this could not guarantee peace and security in the DRC.
And South Africa's Minister of International Relations and Cooperation Lindiwe Sisulu has called for a UN Mediation team to help arrive at a political Settlement.
Hon. Malanji who is the Chairperson of the SADC Ministerial Committee on the Organ of Politics, Defence and Security Cooperation and Head of the SADC Electoral Observer Mission in the DRC said DRC was holding the 3rd election in 60 years. He recognized that the advisory was unprecedented and historical because of the unique position of the DRC.
Hon. Malanji thanked the DRC government for funding their own elections and for ensuring that the Congolese people expressed themselves through the ballot.
Hon. Malanji said the government had overcome numerous challenges including security threat and disease to have this elections and that some regions did not participate because of the Ebola and areas of insecurity, adding that although there was a legal process, the interest of DRC and its peace was secured and SADC was committed to a peaceful Congo before and after elections.
Hon. Malanji said Zambia agreed with South Africa's proposal to the United Nations Security Council to send mediation team and appreciated the role that the community of SADC had given to the DRC.
Hon. Malanji said DRC, had 600 political parties and attracted over 15,000, and said that CENI also did well to ensure that transparency.
However, a member of the Felix Thisikedi team based in Johannesburg, Claude Ibalanka expressed concern that the proposal might undermine the process. and called for a possible government of national team after the court process was complete. Mr Ibalanka denied that the outcome of the recent elections was engineered by the out-going President Joseph Kabila.
But Hon. Malanji dismissed the fears, saying the matter was a strong proposal for the sake of peace and that President Lungu consulted widely to ensure that if engandered, lasting solution and peace will prevail.
[Read 3,310 times, 1 reads today]