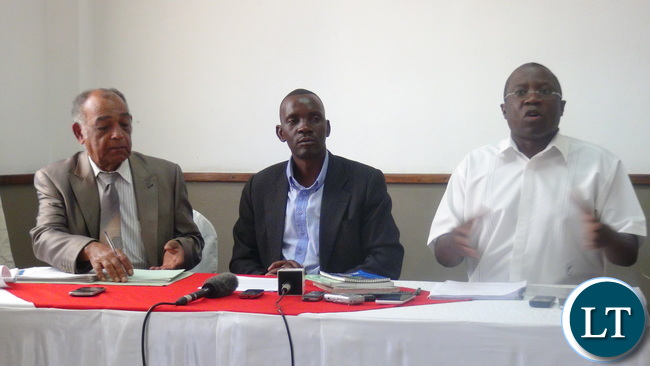 The Governance, Elections, Advocacy, Research Services Initiative is perturbed with the emerging reports of violence coming from Sesheke during the campaigns ahead of the bye-elections scheduled for the 12 February 2018.
According to the reports posted on the 17th of January 2019 by the Organisation's monitor in Sesheke, the violence happened at around 16:00 hours at Katimamulilo Border.
Organisation Executive Director McDonald Chipenzi, this was when the suspected PF cadres got incensed when residents of the areas resisted their appeal to raise the party symbol and shout the party slogan.
Mr. Chipenzi said the suspected cadres caused commotion at Zambia Revenue Authority Katima Mulilo border.
He said the report received further detailed that the suspected PF cadres went to campaign using the government facility to the border.
Mr. Chipenzi said the cadres decided to force the residents of the Katimamulilo Border in Sesheke to raise clinched fists, the PF party symbol but the residents resisted and those who refused to chant PF slogan and symbol were beaten.
He said one of those beaten is a male resident of the Katimamulilo only identified as Scissor who is working as a clearing agent at the same border.
Mr. Chipenzi has since condemned this type of campaigns ahead of the bye-election in the strongest term possible.
He has urged all political parties and residents of Sesheke and other areas where by elections are taking place to exercise restraint in the face of provocations.
Mr. Chipenzi has further called on the police to attend to complaints of provocation with fairness and promptness to avoid escalation of violence and provocation ahead of the elections.
He also encouraged victims to report such incidents to the District Conflict Management Committees of the Electoral Commission of Zambia.
[Read 1,217 times, 1 reads today]