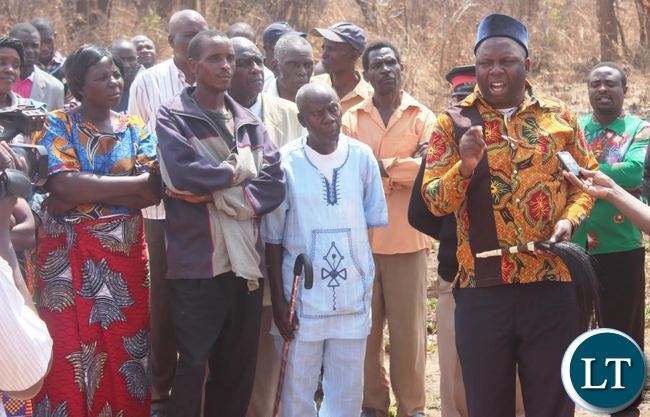 Chief Chamuka of the Lenje speaking people says lack of empowerment programmes for women has contributed to the increase in the number teenage pregnancies in rural parts of the country.
The traditional leader says the problem can only be addressed if women are empowered with land to enable them fend for their families.
Chief Chamuka says he has so far empowered 1500 of his subjects with land of which half are women.
He said the move has helped in reducing poverty among women as most of them can now venture in agriculture and are now fending for their families.
The Traditional Leader said the move has also helped in reducing teenage pregnancies as most families are now able to send their children to school.
He has since urged Financial institutions to move in and provide finances to women to enable them grow their production.
A total number of 24, 731 teen pregnancies were recorded in Eastern Province with Chipata ranking first with over 5 thousand, followed by Lundazi with 4, 898 cases.
Petauke had 3, 792, Katete 2, 675, Nyimba 1, 481, Chadiza 1, 419, Mambwe 1,198 while Vubwi recorded the lowest with 560 cases.
[Read 477 times, 1 reads today]