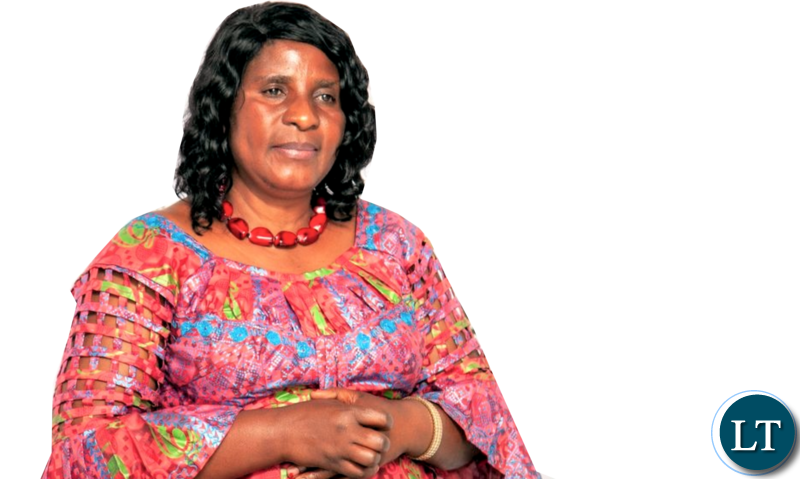 Minister of Gender, Elizabeth Phiri has implored female pupils in Mufumbwe district to report guardians who have intentions of marrying them off before they finish their education to police.
Addressing pupils during her visit to three selected schools in Mufumbwe, Ms. Phiri said it is a prosecutable offence for any guardian to marry off a person at a tender age, especially the girl child.
She said it is better for a girl child to lose a guardian for a few years and complete her education than having a keeper around yet a child's future is curtailed through early marriage.
She said girls should not worry about their well-being if their guardians are sent to prison for an early child offence because government, through initiatives like the Girls Education and Women's Empowerment and Livelihood (GEWEL) project and several others, will take up the responsibility.
Ms. Phiri further advised female pupils to equally report any teacher who proposes an affair to them.
She has also warned male teachers in the district to ensure that they desist from taking advantage of the female pupils in the local schools.
The Gender Minister said government will not hesitate to dismiss any teacher who will be found frustrating government efforts in the fight against teenage pregnancies and early marriages.
Meanwhile, Mufumbwe District Commissioner Masela Sekeseke, has advised pupils, especially girls, to desist from activities which will make them not to have full concentration in their studies.
Ms. Sekeseke said it is premature for school going children to engage themselves in activities such as sex.
She has since encouraged the pupils to concentrate on school work which she said was the only way their future will be secured.
Ms. Phiri was in Mufumbwe district to monitor the performance of the Keeping Girls in School (KGS) programme which is one of the three components of the Girls Education and Women's Empowerment and Livelihood (GEWEL) project.
[Read 439 times, 1 reads today]