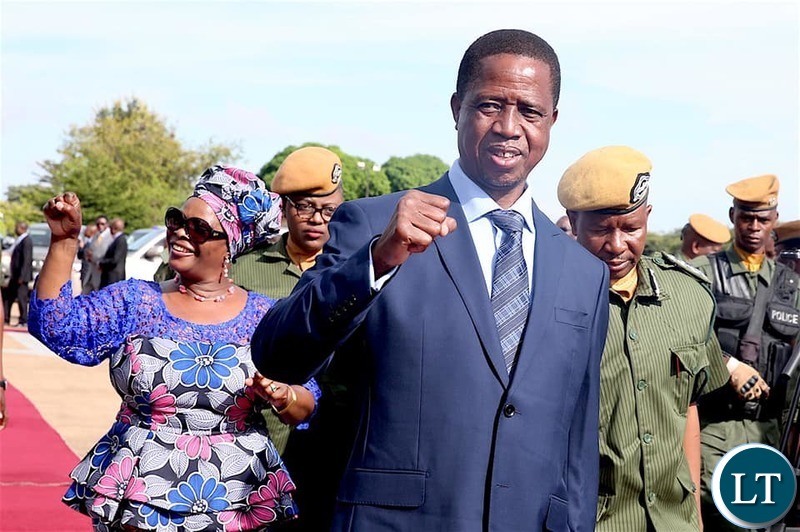 PRESIDENT Lungu has directed the Ministry of Agriculture to immediately suspend the export of maize and mealie-meal until Zambia takes stock of the food reserves following the dry spell experienced in some parts of the country.
And the President has revealed that mealie prices had gone up because grain marketers and ZNFU members who have stocks of maize have been selling at export price to the millers and the millers who in turn hiked the price.
He said there was need to halt exports of grain and mealie meal to ensure the nation had enough food stocks to ensure food security.
"Not even mealie-meal will be exported for the time being.
We want to suspend the export of mealie-meal and maize until we take stock of what we have in terms of food security," President Lungu said.
President Lungu said this yesterday in Chisamba when he graced the sixth Agritech expo themed," growing knowledge of the future" which attracted 223 exhibitors and 19 countries. Mr Lungu also gave Minister of Agriculture Michael Katambo three days to pay all farmers for the maize they supplied to the Food Reserve Agency (FRA).
He said he had noted with sadness that farmers who supplied maize to FRA last year were not yet paid and directed Mr Katambo to pay them by Tuesday next week.