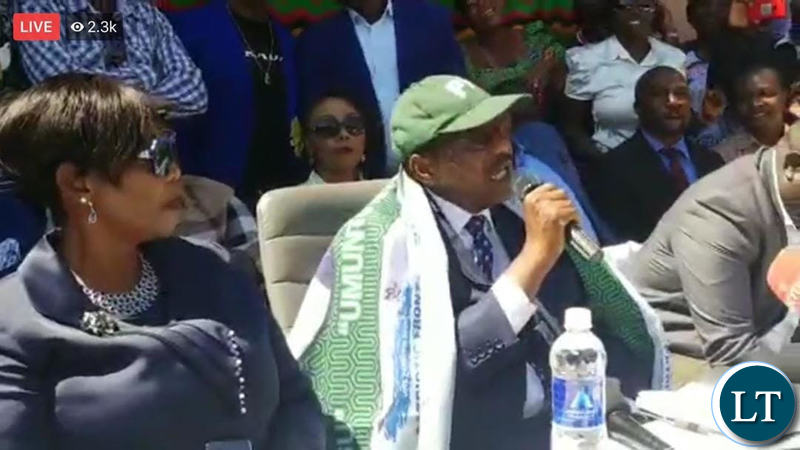 Suspended UPND vice-president Geoffrey Bwalya Mwamba has rejoined the PF.
Mr Mwamba said he was left with no option but to rejoin the ruling Patriotic Front.
He said he felt sidelined by the two leadership of the party who allegedly stopped involving him on decision making on the party.
Addressing a press briefing today, Mr Mwamba described UPND leader Hakainde Hichilema as a stubborn man.
He said a number of UPND Members of Parliament tried to reconcile the two but that Mr Hichilema refuses because he was "stubborn for nothing."
Mr Mwamba said Mr Hichilema would do well to abolish the position of vice-president because it is irrelevant.
"HH has been having meetings with senior party officials that they should not align themselves with the vice-president…There fear is that I was going to challenge HH at the convention," said Mr Mwamba.
He has vowed to dismantle UPND saying he will soon embark on a countrywide tour to de campaign the party.
Mr Mwamba said he will start with Kaputa where UPND National Chairperson Mutale Nalumango hails from.
He has also apologized to President Edgar Lungu "for all the insults he showered on him".
Among those who flanked GBM was PAC leader Andyford Banda.
Mr Bwalya has since advised UPND members to change leaders starting with with Hakainde Hichilema or the chances of the party to form government will be in 2040.
Meanwhile, UPND leader Hakainde Hichilema has thanked Mr Mwamba for the services rendered to UPND and wished him well in his future endeavors.
"We would like to thank our former Vice President Dr. Geoffrey Bwalya Mwamba for the services he rendered to the party in our quest to run the country better. We wish our brother, GBM, all the best in his new journey and future endeavour," he said.
"Further, we appeal to our party members and the nation to respect our brother's (GBM's) decision as it his democratic right. May God bless our country," said Mr Hichilema.