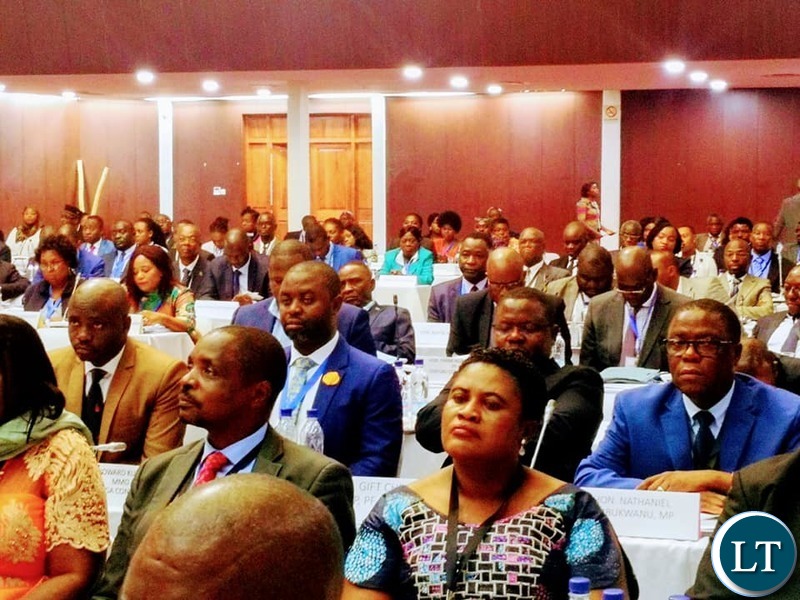 Zambezi East UPND Member of Parliament Brian Kambita has withdrawn his participation from the National Dialogue Forum which officially commenced yesterday.
In his letter addressed to the Chairperson of the National Dialogue Forum, Mr. Kambita said in order not to interfere with anyone's freedom of expression and conscience relating to the forum said he has decided to withdraw because the forum conflicts with his fundamental rights and freedoms.
He said further, the forum is subordinate to the constitution as provided for under section 4 (1) of the National Dialogue Forum Act.
Mr. Kambita said his conscience does not allow him to continue participating in the process that does not seek to foster genuine dialogue but only to foster partisan interest for a few people.
He said he is ready to participate in genuine dialogue that seeks to bridge the differences among interest groups.
Mr. Kambita said with the prevailing challenges the country is going through he cannot in his good conscience attend and participate in the process that he is certain will not achieve genuine dialogue built on national consensus on critical areas on national concern.
Mr. Kambita becomes the second UPND Member of Parliament to withdraw his participation from the Dialogue Forum after Mazabuka MP Garry Nkombo leaving only 14 UPND MPs in attendance.