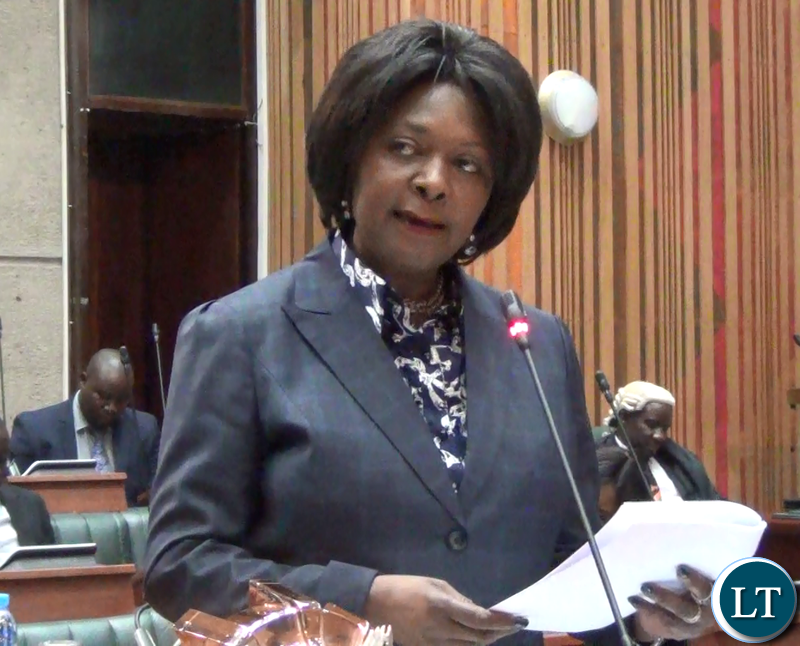 The Patriots for Economic Progress says Finance Minister Margaret Mwanakatwe is motivated by the wrong reasons in her policy decision to substitute a Value Added Tax Regime for a Sales Tax regime.
Party President Sean Tembo says if the Minister had fairly and objectively applied her mind to the issue of VAT refunds, she would have come to a different conclusion in terms of what needs to be done to address the problem of large VAT refunds, other than to substitute with Sales Tax regime.
Mr. Tembo said the Minister did not objectively seek to address this matter but instead adopted a simplistic solution of substituting the current VAT regime for a Sales Tax regime.
He charged that the reason why Zambia has a problem of large VAT refunds that are currently averaging K1. 4 billion per month, and the reason why this problem of VAT refunds only arose during the current PF administration is because of a policy change in the tax framework which the PF made about 4 years ago in their quest to increase tax compliance among VAT registered suppliers.
Mr. Tembo said what added a final nail in the coffin of this policy of withholding the gross VAT is that most of the parastatal Tax Agents like ZESCO and ZAMTEL are cash-strapped so when they withhold the gross VAT from a VAT registered supplier, they do not remit that gross VAT to ZRA.
He said additionally, the absence of the input-output principle in a sales tax system will mean that sales tax will be a cost at every stage of the value chain.
Mr. Tembo said this will collapse certain low-margin sectors such as the petroleum sectors where average margins are as low as 3 percent.
He added that this will also bring about uncontrolled inflation that may degenerate into hyperinflation and subsequently collapse the entire economy.