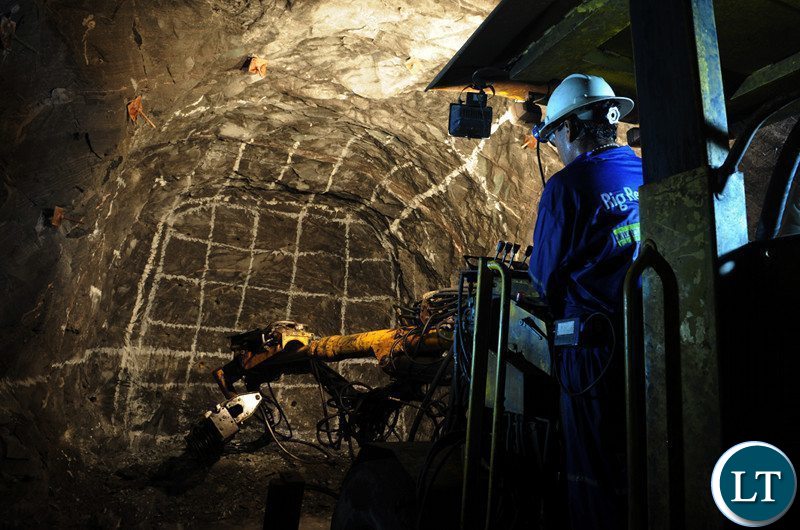 Mopani Copper Mines Plc has confirmed that it is going ahead to shut down two of its shafts on the Copperbelt.
In a statement, Mopani Public Relations Manager Nebert Mulenga said Mopani is planning to cease operations at Mindola North Shaft and Central Shaft and instead focus on our essential capital projects.
Mr. Mulenga said these include the Synclinorium Concentrator, Mindola Deeps shaft and Henderson shaft in Mufulira.
"We believe this approach will enable us to focus on achieving both safe and productive outcomes which are essential to position Mopani for a successful future," he said.
He said the reason for the closure of these shafts is that they have reached the end of their economic life and that their closure was always part of the plan as the mine commissioned the new shafts.
"However, the action is being taken sooner than originally planned because the company has limited resources and can no longer afford to operate these old and inefficient shafts," Mr Mulenga said.
"Mopani Mines Plc can confirm that it has met with the unions and relevant government ministries to provide an update on safety and the necessary operational steps that need to be taken to ensure Mopani has a viable future," he said.
"Despite our very significant investments across the operations – training programmes, operational efficiencies as well our investments into shafts, infrastructure and mining equipment, we have not been able to get to a level of safety, output and cost that is sustainable."
He said the closure of these two uneconomic shafts allows the firm to apply the funds provided by Glencore towards the completion of the expansion projects, which represent the future of the company and mining by Mopani on the Copperbelt.
"We anticipate that these measures will regrettably result in the loss of direct employee and contractor jobs. Mopani will engage with the Unions and all affected employees and contractors to provide them with the appropriate support," he said.