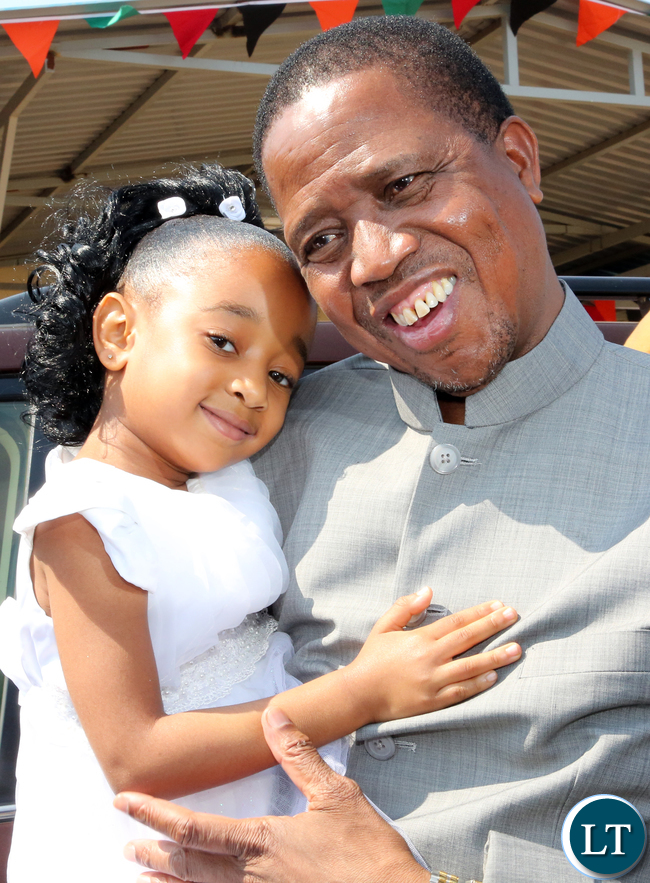 President Edgar Lungu has urged the leadership in Masaiti district to begin implementing plans on how to develop a new town for the district.
Masaiti district has proposed development of a new town along the Ndola road in Chakute area which is deemed more centrally located and aimed at improving service delivery.President Lungu says it was therefore the mandate for the leadership in the district to make sure that plans were turned into reality, rather than just having them on paper.
Speaking when he toured the Masaiti stand during the Copperbelt investment expo, president Lungu said government wants to see practical results of projects that benefit people in the country.
"Let us make sure these things are not just in our heads. Work and make them a reality. It would be a shame if you failed to realize this dream you have set for yourselves," The president said.
The Copperbelt investment expo is being held under the theme "Broadening the Copperbelt Economy through Diversified Investments" with four sectors being highlighted namely tourism, Forestry, small scale mining, and Agriculture.
And Masaiti Council Chairperson, Christine Chande, has assured of working tirelessly to lure investment in the area.Ms Chande said the goal is to become the best district in the province.
She said Masaiti has a lot of potential for investment in mining and tourism as it has several minerals like quarts and emeralds that can be exploited.
"Masaiti has so many minerals we simply need investors to come in and maximize on this potential. We also have enough tourism sites like the Chilengwa sunken lake and others" she said.
Meanwhile, Masaiti District Commissioner, Mike Musonda, says traditional leaders have bought into the dream of development by donating enough land for development purposes.
Mr Musonda says with the availability of land investors will do well to consider Masaiti their investment destination.
"Our Chiefs are ready to give out land for development purposes. They gave the land for the new town so we are very ready to take up the challenge posed to us by the president that we begin on our plans and attract investment" he said.
Masaiti district is one of the three rural districts on the Copperbelt Province, with others being Lufwanyama and Mpongwe which were formed after the desolation of Ndola rural.
The district has developed plans to shift the new town along the Ndola road to house several development projects like schools, administrative offices, amusement parks, and plazas.
[Read 4,044 times, 1 reads today]