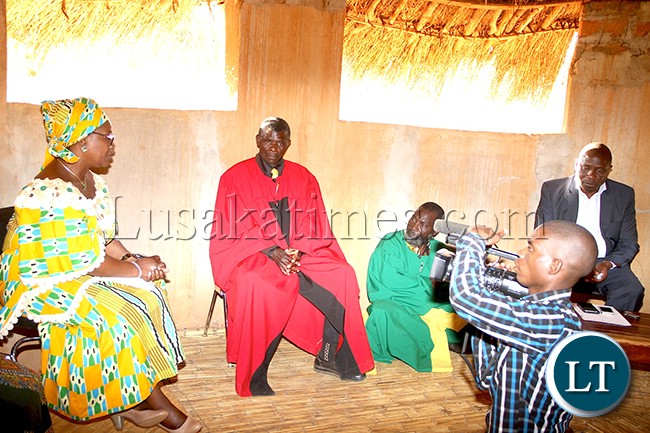 Chief Chikwanda of the Bemba speaking people in Mpika district of Muchinga province is happy that the Chikwanda Gender Based Violence Foundation has managed to withdraw 22 young girls from early child marriages in his chiefdom.
Chief Chikwanda disclosed this during an interview with the Zambia News and Information Services (ZANIS) in Mpika today.
He said between January and July this year, the foundation has successfully managed to end 22 Child marriages affecting girls and boys aged between 16 and 18 year olds from nine villages in his chiefdom.
The traditional leader said all 22 girls have since been assisted to go back to school by Chikwanda Trust Fund through payment of school fees.
Chief Chikwanda said Child Marriages can be detrimental to the physical and emotional well-being of children thereby robbing them of a better future.
The traditional leader is however not happy that some parents have been actively involved in arranging child marriages, a situation he described as retrogressive for the children's well-being.
And Chikwanda Gender Based Violence Foundation Chairman, Tom Kasomo said that his organization has embarked on a door to door sensitization programme which is focusing on the dangers of child marriages and its reduction.
Mr Kasomo said some parents have supported child marriages due to high levels of ignorance on their part and selfish interest to get dowry.
He said reducing and eliminating child marriages in our communities needs concerted efforts from parents and other stakeholders.