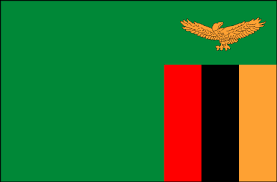 Government says it is not going to harass Investors but create an enabling environment for them and workers in the Country.
Ministry of Labour and Social Security Permanent Secretary, Ngosa Chisupa said
Government will engage Investors in dialogue than confrontation because it is in a
hurry to develop the country. 
Speaking during a Media breakfast at Pamodzi Hotel in Lusaka this morning, Mr.
Chisupa said Government is in the process of sealing loopholes in the Labour Laws to
avert abuse of workers by unscrupulous Investors.
He said it is in this vein that Government has allocated KI50 Billion over a five-
year period for capacity building to strengthening the Inspectors Department to
ensure that Labour Laws are not flouted but enforced.
Mr. Chisupa blamed the weak Labour Laws and Inspectors Department for perpetrating
the abuse of workers in the Country.
Speaking earlier, International Labour Organisation Regional Representative, Mr.
Gerry Finnegan, said his Organisation works in partnership with Governments,
Employers and Labour representatives in offering their expertise in Labour issues.
He said (ILO) creates awareness messages so that Government, workers and workers'
representatives are aware of the minimum conditions from the global perspective.
Mr. Finnegan however, said the enforcement of the minimum conditions is the preserve
of the Government according to the Economic conditions prevailing in the country.