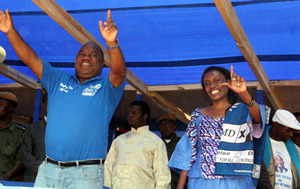 The two major presidential candidates,Rupiah Banda of the Movement for Multiparty Democracy and the Patriotic Front's Michael Sata have now held their last rallies in Lusaka and campaigning has officially ended..
Mr Banda said he will ensure unity continues to prevail in the country adding that the country should be entrusted with a leader who is not discriminatory.
He said there is need for Zambians to unite with the purpose of fighting challenges such as poverty, illiteracy among others.
Mr Banda said he has vast experience of being a leader and custodian of the country during the illness and subsequent death of the late President Mwanawasa hence the need for Zambians to ensure that he completes the mandate the Zambian people gave to the MMD in 2006.
He said government under his leadership will continue attracting investors in its efforts to uplifting people's living conditions.
Mr Banda said government intends to turn Zambia into a peaceful rainbow nation and a hub of activities in all sectors of the economy by further attracting investments.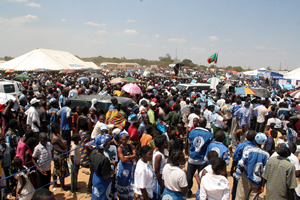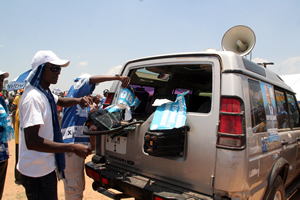 Michael Sata reiterated his pledge to lower taxes and put more money in people's pockets and tackle Lusaka's creaking infrastructure.
"There is money for all of you," Sata said, adding "you have money which they are wasting on other things. That money will come to you,"
PF leader also urged voters to sleep outside polling stations tonight to avoid vote-rigging. "We have to go and check, when you are here they are preparing to rig. You need to go and check each and every station," he told his supporters.