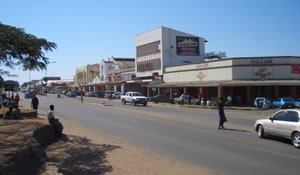 The Zambia National Tourist Board (ZTB) has expressed disappointment with the appearance of the tourist capital Livingstone, saying it does not exhibit the status bestowed on it as the tourist capital of the nation.
ZTB Chairman, Errol Hickey, said concerted efforts were needed from residents and the local authority to give Livingstone a facelift since the city was dirty and most of its infrastructure was in urgent need of rehabilitation.
Mr Hickey said this during a program on Zambezi FM radio in Livingstone today.
And the ZTB Chairman said not much could be done to market Zambia as a tourism destination this year because of the limited resources allocated for marketing activities.
He said next to agriculture, tourism was among the top three sectors that government depended on, but this was sometimes not reflected in terms of support given to the sector.
Mr Hickey called on government to address challenges that made the cost of business in the country to be high if investment opportunities were to be fully exploited.
ZANIS/ENDS/AMM/EB