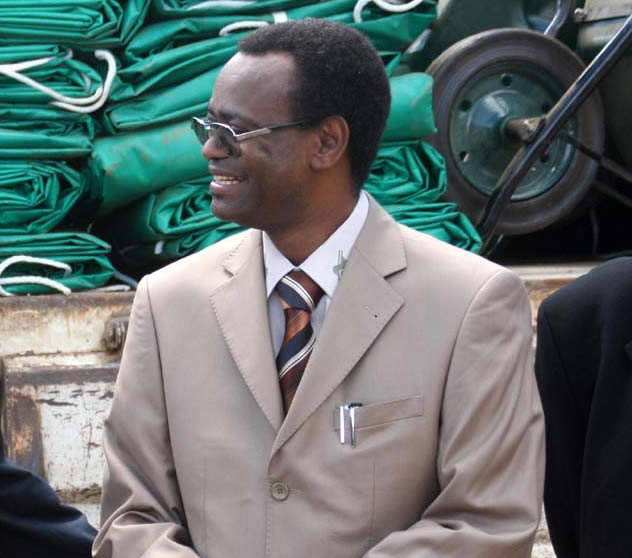 By Henry Kyambalesa
I have found it hard recently not to comment on calls from some segments of Zambian society for Vice President George Kunda to be arrested or to resign. But after analyzing his utterances when he was featured on Radio Phoenix's "Government and You" program on 20th December 2009, it would be unpatriotic for me not to bolster such calls. In fact, it would be irresponsible for any patriotic Zambian not to join the bandwagon!
While on the radio program, Kunda accused Fred M'membe of trying to take over state power by scheming to control the office of the Director of Public Prosecutions and other constitutional offices for the purpose of making money. He also found it necessary to urge Hakainde Hichilema to leave the PF-UPND pact – a complete departure from the theme of the radio program by the country's Vice President who has seemingly found it necessary to delve into partisan politics as if such a duty is prescribed in his job description!
What kind of national leader is this who could make statements that are laughable even to a five-year-old?
Such statements would be excusable if they were made by any of the riff-raffs in the MMD. The learned lawyer is clearly no longer of a sound mind! This perhaps explains his inability to see anything wrong with enacting legislation designed to muzzle private media institutions so that they can become propaganda tools for the government like ZNBC, ZANIS, Times of Zambia, and Zambia Daily Mail.
The duties of the Republican Vice President and Minister of Justice are too consequential to be discharged by a person whose utterances are akin to those of a mentally challenged individual. As Vice President, for example, Kunda (as provided for in Part IV of the 1996 Republican constitution) is expected to preside over Cabinet and/or govern the nation if and when any of the following obtains with respect to the incumbent Republican President: absence from office, resignation, impeachment, death, or incapacitation (mental or physical).
Kunda's behavior is clearly inimical to the security and constitutional rights and freedoms of the citizenry. In fact, his insinuations of wrong doing by selected members of society can very easily lead to assassinations of innocent citizens by loyal members of the country's security wings. If any of the citizens who are constantly being targeted for unwarranted criticism by Kunda were to be killed in unexplained circumstances, for example, the MMD government would find it hard to exonerate itself from being culpable.
I, therefore, wish to urge President Rupiah Banda to retire Comrade Kunda in the national interest. If he ever wishes to spearhead the creation of a more just, more democratic and more peaceful society, he needs to heed this piece of advice. If the President is reluctant to retire Kunda, members of his family should advice him to retire if they really care for him and for the well-being of the nation at large than to let him continue to make highly questionable and alarming statements in public.
As it is often said, prevention is better than cure – and such prevention needs to be timely!
I, of course, make this suggestion knowing very well that the President has confessed publicly that he is an arrogant and stubborn man who does not take advice from anyone outside his inner circle.
[Read 26 times, 1 reads today]