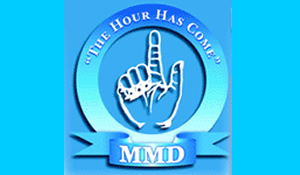 Suspected UPND cadres in Siavonga Township last night ambushed and damaged a vehicle that is being used by MMD to campaign for its candidate in the forth coming Kariba ward by election.
A mob of cadres clad mainly in their party attire ambushed the Premio car, registration number 7500 around 22:00 hours in the township and completely smashed the rear wind screen.
Confirming the incidence in an interview with ZANIS yesterday morning, MMD District Secretary Zobbie Kaira disclosed that the UPND cadres blocked the road forcing the vehicle to stop before smashing the wind screen.
Mr. Kaira who was driving the car said the incidence occurred while a team of MMD members was driving around the township campaigning using the public address system for its candidate, Albert Simakole who is contesting the by election on the MMD ticket.
When contacted for a comment, UPND District publicity Secretary Sanford Namayola confirmed the incidence saying the MMD should have itself to blame.
Mr. Namayola said the MMD caused the violence by provoking the UPND cadres after they went to an area where the UPND cadres were camping.
Mr. Namayola revealed that the MMD vehicle drove into Fishing camp area around 22:15 hours and started hurling insults at the jubilant drunken UPND cadres who were planning and making final touches on their presidents visit Hakainde Hichilema to the area yesterday.
He said though the UPND regretted the damage caused to the vehicle, the move should however save as a lesson to the MMD to avoid doing things that provoke the other parties.
Mr. Hichilema is this afternoon expected to address a campaign rally at Zesco grounds in Siavonga to drum up support for UPND candidate Mubiana Lubinda.
The growing trend of political violence in the country among the ruling and opposition parties in recent times has threatened national security.
The recent political violence in the Mufumbwe bye-elections is a case in point where lives and property worth thousands of kwacha was lost.
ZANIS