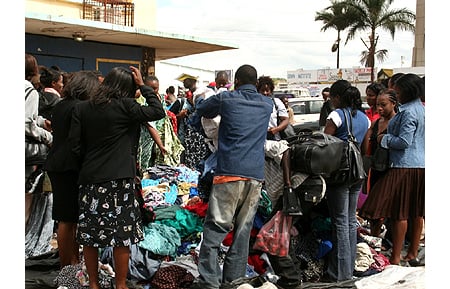 By Wesley Ngwenya
There are increasingly becoming more and more people who are claiming to be consultants on the Zambian marketplace. Today, there are consultants almost in everything—banking, insurance, marketing, media, public relations, human resource, energy, mining, agriculture, advertising, corporate affairs, health and so forth. Just name the field and you are almost guaranteed someone will surface to offer you their services.
These consultants are getting more and more clever—coming up with fancy names. Some of them call themselves specialists, experts, agents and correspondents. Others use professional titles such as economists even when they have never attended any business school anywhere. I have personally talked to one who calls himself a circumcision consultant while another one was called a herbal and spiritual expert. Should Zambian business people be concerned at all at this new surge of consultants?
I remember four months ago when I was chatting with my mentor who was trying to suggest a "consultancy title" that I should be using in my articles as well as the business I am establishing. Firstly, she looked at the work that I was involved in and the range of topics I cover in my articles. She came up with "Media and Communications Agent". I appreciated her thoughtfulness and encouragement but I am yet to use this title. While these specialized titles do offer some sort of description about the person, they can be equally deceiving.
What seems to be happening here in Zambia is that the moment someone is fired from their job then they start up a consulting business. While this is a good initiative and the efforts should be applauded, there are also concerns that need to be raised. Firstly, the fact that these people could not keep their jobs for whatever reasons is something to be concerned about. Secondly, suddenly these people become "experts" simply because they are working for themselves, hmm? Thirdly, why didn't these people proactively engage themselves in providing their expertise to the business community while they were fully employed? If you are an expert in a particular field, you will offer that service one way or the other to the community whether or not you are working.
From my experience in the last three years there seem to be two kinds of perception about consultants. The first perception is the one where people think you are a briefcase businessperson. It means you are a businessperson who has either been retrenched from your job or you are just passing time trying to find something meaningful. This also means you are broke. The second perception is actually the opposite of the first one. It means you are doing fine and making money. It means you have been lucky to get some good contract somewhere through your connections. Unlike the first perception, the consultants in this category are the kind that quit their job and offer their services on full time basis. These are people who have realized that if they can make money for their bosses using their skills and expertise, then why not use the same skills and expertise to make money for themselves?
I must also say that there are many Zambian consultants who are passionate about what they are doing. Two people come to mind that I have come to respect not only their work but also as individuals. First is Rozious Siatwambo, the founder of Great North Academy and author of the successful book Exams Made Easy. From interacting with him, you can tell that Rozious is passionate about education in this country. It is in his blood. The other person that comes to mind is Mubita Nawa, the renowned motivational speaker. Mubita is just what Zambia needs today. He is spirited and a thoughtful person. Both of these individuals are consultants in their fields of expertise. They started offering their services way back even when they were not offered. Today, they are making money and have established successful business brands for themselves.
Some will argue that consultancy is becoming big business in Zambia—I don't think so. We are still long ways to have "real experts" in many of the claimed fields. Look at how many higher educational institutions we have in Zambia and the kind of courses offered. Furthermore, the Zambian economy is too small to accommodate the numbers of consultants entering the market everyday. But again, it could be attributed to the lack of job opportunities that is converting many jobseekers into self proclaimed consultants.
Finally, consultants need to think beyond "consulting" because let's face it Lusaka can only have so many human resource consultants. The market is saturated. Consultants need to start looking at setting up business empires. They need to look at products and services that no one else is providing or has ever provided. They even need to start looking outside Lusaka because they can be money there too. How about a television station in Western Province or a commercial radio station in Northwestern Province? As your "Media and Communications Agent" I will be more than willing to consult. Adious.