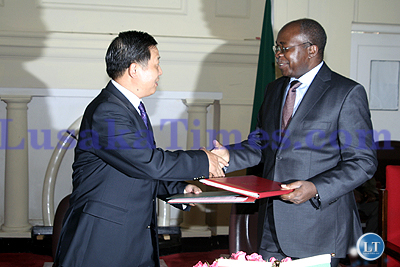 Zambia and two Chinese companies signed an agreement on Friday to build the Kafue Gorge Lower Power plant at a cost of $1.5 billion, Finance Minister Situmbeko Musokotwane said.
Musokotwane said construction of the new power plant, key to boosting power supply in Africa's largest copper producer, would start in April 2011, with the initial $1 billion funding expected to come from the Chinese.
"Zambia together with China Africa Development Fund and Sino-hydro will form a company which will develop the Kafue Gorge Lower project," Musokotwane told journalists.
The Kafue Gorge project is expected to add 600 megawatts of power to the national grid in Zambia, where power demand is expected to rise due to the opening of new mines.
Zambia, which has had no major investments in power generation for decades, has previously been forced to import power from the Democratic Republic of Congo (DRC) following regular power outages, partly caused by ageing equipment.
[Reuters]