By Lusakatimes Sports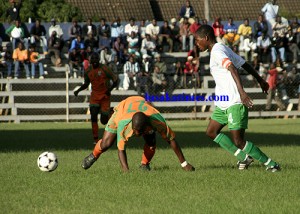 Striker Enock Sakala will not feature for Zesco United in their Orange Caf Champions League opener on Saturday to be played in Kitwe despite his returned home from his trial spell in China.
Sakala made an unexpected return home on Tuesday just two weeks into a month long trial at an unnamed Chinese club.
Club secretary Justin Mumba said Sakala was not in the coaches plans his time around and will miss Zesco's Champions League match against Liga Muculmana of Mozambique.
Meanwhile, Muculmana arrived today ahead of their preliminary round, first leg match to be played at Arthur Davies Stadium.
Muculmana coach Arthur Semedo said he was confident of a positive away result against Zesco.
"We don't have much knowledge about Zesco but we are confident of victory," Semedo said.
Scorecard
International Friendly
26/01/2011
Nkoloma Stadium, Lusaka
Zambia u23 0- Sudan 0