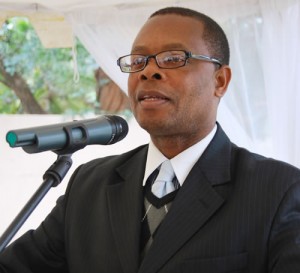 The Government is still searching for about 20, 000 employees in the Ministry of Health to fill up vacancies created by the 2005 strategic plan that established 51, 414 positions.
Health Minister Kapembwa Simbao said in Lusaka yesterday that only 30,883 positions had so far been taken up.
He said the Government was determined to employing adequate manpower to improve healthcare.
Mr Simbao said this during the handover of a newly-constructed 100-seater lecture room at the Chainama College of Heath Sciences in Lusaka.
The new lecture room was funded by the Clinton Health Access Initiative.
The ceremony was attended by officials from the Clinton Health Access Initiative, academic staff and students.
Mr Simbao hailed the partnership between Chainama College and the Clinton Health Services Initiative.
He said in a speech read for him by his deputy Christopher Kalila that the Government had embarked on a programme to build health facilities countrywide to improve access to health services and called for safeguards to stop vandals and loss of equipment.
The minister said while the Government had continued building more health facilities, there was still a shortage of skilled human resource.
"This crisis is one major obstacle to attaining the millennium development goals by the year 2015 and Government's desire is to have skilled health care providers at every level of health care," Mr Simbao said.
He said the Government recognised the important role Chainama College had in the provision of health services by training health personnel who were deployed in various parts of the country.
He, however, said despite the role the college was playing, the institution had faced a critical shortage of infrastructure to improve its capacity to accommodate more students.
To address the challenge, management had engaged day scholars in the fields of environmental health and technology.
[Times of Zambia]