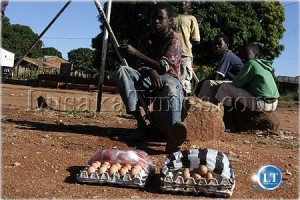 The Civil Society organisations have proposed an increase in the tax exemption threshold for Pay-As-You-Earn from K1 million to K1.3million per month in the 2012 budget.
The organisations that include the Civil Society for Poverty Reduction and Action Aid, have also proposed an increase in the exempt portion of the income paid upon termination of employment from the current K35 million to K50 million.
Presenting the tax and non-tax proposals ahead of the budget presentation CSPR Program Officer for Advocacy, William Chilufya said the tax credit for differently abled persons should also move from the current K3 million per year to K6 million.
Mr Chlilufya was speaking in Lusaka on Thursday during a media briefing on the organisations submissions to the Ministry of Finance for the 2012 budget.
The Budget is due to be presented to parliament in two months.
He says the organisation also want mineral royalty tax to be increased from the current three percent to five percent.
The organisation also called for the introduction of toll gates that will charge about K250 000 per truck.
[ZNBC]